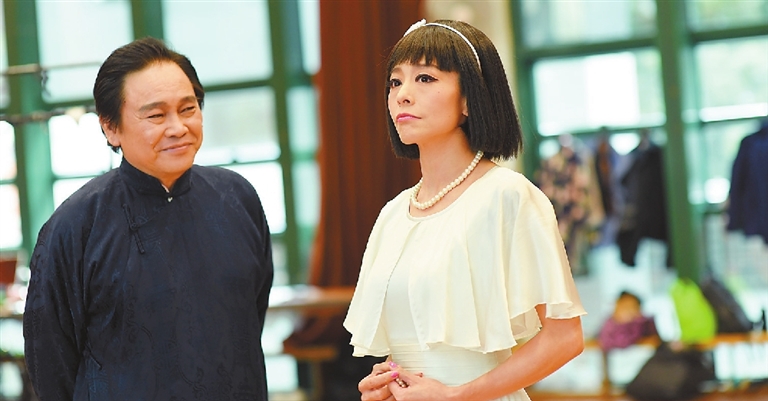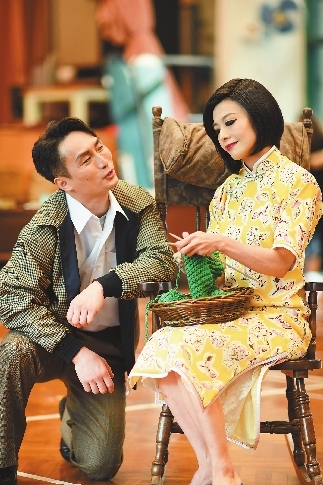 Cao Zhen
caozhen0806@126.com
HONG KONG stage queen Perry Chiu, who is renowned for portraying tough or tortured female characters, will bring Shanghai writer Wang Anyi's acclaimed novel to life with her latest Cantonese drama "The Song of Everlasting Sorrow" at the Nanshan Cultural and Sports Center from May 16 to 17.
Adapted from Wang's 1995 award-winning novel of the same name, the play follows a Shanghai beauty pageant winner's several romances from 1945 to her murder in 1986, reflecting the relation between a woman's fate with time and a city.
"You may shake your head at the life choices the heroine Wang Qiyao made since she always ended up with the wrong men, but in my view, she is brave, vigorous and unyielding," said Chiu, who doesn't regard this drama as a tragedy. "Qiyao's life is full of romances, lust, pain and the enduring search for love. Although she is murdered in the end, her life is not tragic but an abundant matrix of pleasure and pain."
"Qiyao's desire is everlasting until her death. I agree that my novel is not a tragedy because Qiyao is actually a calm person and responsible for what she does. This novel is realistic and the drama is not sorrowful," said author Wang, who won China's prestigious Mao Dun Literature Award for this novel.
A leading figure in contemporary Chinese literature, Wang is often compared with another female writer from Shanghai, Eileen Chang, as both of their stories are often set in Shanghai and give vivid and detailed descriptions of the city itself. Wang is now teaching at the Chinese University of Hong Kong and has taught at Fudan University in Shanghai.
Wang takes readers on a ride of emotions and tells the epic tale of Qiyao in a fast-changing Shanghai. But "The Song of Everlasting Sorrow" isn't only a masterpiece because of its plot; the book also vividly presents mundane details in scenes of daily life typical to Shanghai.
"Wang mentioned pigeons flying above the houses in flocks several times in her novel because she believes that pigeons are witnesses of everything, including truth, mysteries and rumors. So in my drama, I also feature pigeons in some scenes," said Clifton Ko, director of the drama.
Ko, a veteran Hong Kong film and stage director and a longtime partner of Chiu, said he employed many cinematic techniques for this 135-minute stage show, such as scene-changing, composition and lighting. "I'd like to inspire audience members to use their own imagination when watching this play. TV series present everything explicitly because viewers may watch TV while doing chores. Movies are relatively implicit, allowing directors to treat viewers to intricate cinematography. Theater is performed live in front of the audience, so it requires actors to do the scenes in one go. Everyone must render their best performance in theater acting," said Ko.
Chiu has a large fan base in China ever since she founded her own drama company Perry Chiu Experimental Theater, presenting light-hearted musicals and literary classics. She is noted for starring in plays with strong-minded female leads, such as "The Vagina Monologues," "Butterflies Are Free" and "The Golden Cangue."
With an all-year busy working schedule, Chiu told Shenzhen press that she personally is also an unyielding person. She once said that her opera singer father and ballet dancer mother never wanted her to become an actress because the business was "largely about luck and connections rather than real talent."
What Chiu does is entirely driven by her passion for acting. She has studied at the Hong Kong Academy of Performing Arts and played dramas in Ko's Spring Time Productions and several TV series. She said she takes theater as a mirror to observe other people's lives while also alleviating the audience members' minds.