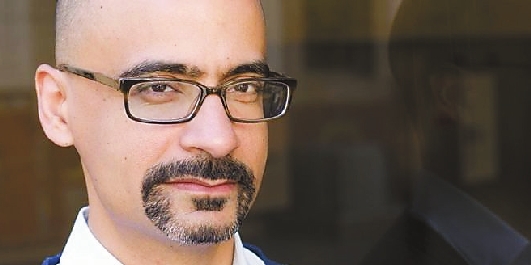 PULITZER prize-winning novelist Junot Diaz has withdrawn from a literary festival in Australia after another U.S. writer accused him of harassment.
During a session at the Sydney Writers' Festival, he was confronted by Zinzi Clemmons, who alleged he had forcibly kissed her six years ago.
Two other female writers have since accused him of misogynistic remarks.
Speaking to the New York Times, Diaz, 49, said he took responsibility for his past.
Last month the Dominican-American author — who won the Pulitzer for his book "The Brief Wondrous Life of Oscar Wao" — wrote an article describing how he was raped as a child.
During an event at the Sydney Writers' Festival, Clemmons referred to the article and then asked him why he had treated her the way he had, attendees told the New York Times newspaper.
She then repeated the allegation on social media, saying the incident took place when she was aged 26 and alleging that she was "far from the only one" he had sexually harassed. She added that she believed that Diaz's article about his experience of rape had been written to distract attention from allegations about his behavior that he feared were about to emerge.
In Diaz's piece in the New Yorker, he said that after being raped he suffered depression and "uncontrollable rage." He said his later relationships with women were troubled and he found it hard to remain faithful.
In his statement, Diaz did not address Clemmons's allegation directly but said it was vital to teach men about consent.
"I take responsibility for my past. That is the reason I made the decision to tell the truth of my rape and its damaging aftermath. This conversation is important and must continue," he said.
"I am listening to and learning from women's stories in this essential and overdue cultural movement. We must continue to teach all men about consent and boundaries."
Two more female U.S. authors have since said that Diaz behaved aggressively towards them.
(SD-Agencies)