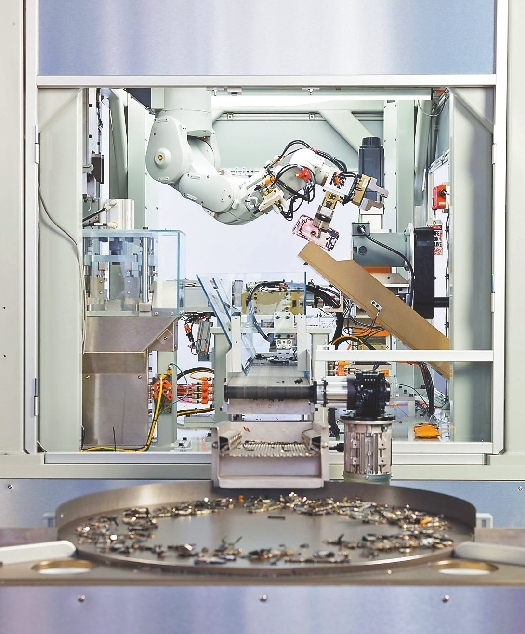 机器人黛西每小时拆200部iPhone
Apple has created a new robot named Daisy that can take apart a dead iPhone and recover precious materials such as silver and tungsten*.
The robot can rip apart a dead phone in just 18 seconds and is an update to Liam, the recycling bot Apple announced in 2016. Liam had 29 arms and could rip an iPhone apart in 11 seconds.
Daisy is made from the same parts as her predecessor and is able to disassemble* nine versions of the iPhone, sorting them into usable components*. By removing and sorting components, Apple can recover high-quality materials that traditional recyclers can't get hold of.
At that rate and working uninterrupted, Daisy can likely handle just over 1 million phones per year, a small fraction of the more than 217 million phones Apple sold in 2017. The machine is programmed to carefully disassemble the many pieces of returned iPhones, including SIM* card trays, screws, batteries and cameras.
It does this by removing components bit by bit so they are all easier to recycle, separating out the valuable silver, tungsten and other metals from the handsets. However, in the ultra-thin MacBook Air, for instance, the chips, hard drive, battery and processors* cannot easily be upgraded. The units use bespoke* screws or glue to hold them together.
Computers made by other companies tend to be more modular* and easier to break apart. Apple does not disclose how many of its devices are turned in for recycling every year.(SD-Agencies)