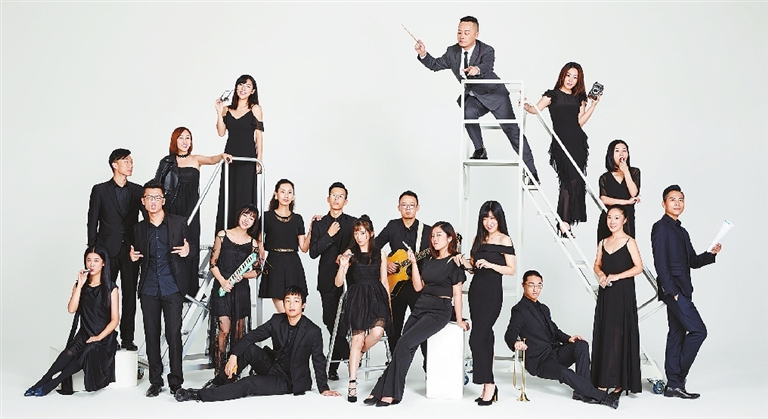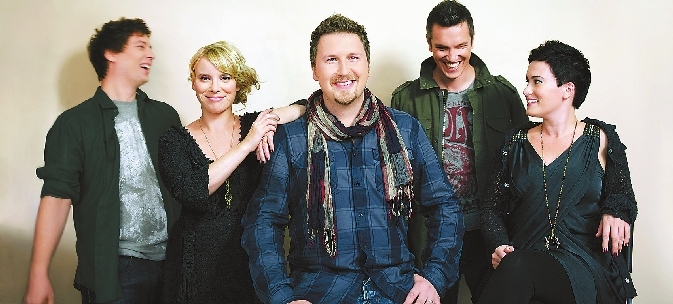 Debra Li
debra_lidan@163.com
THREE is a charm. The third version of the A Capppella Festival organized by Shenzhen Concert Hall has invited the Shanghai-based Rainbow Chamber Singers (RCS) to perform a closing concert for local fans.
Apart from such hits as "So Far, the Sofa is So Far" and "Spring Festival Survival Kit," the choir, highly popular among Chinese millennials, will perform songs from their latest album "Travels in White Horse Village," which describes idyllic village life and countryside scenery as a reprieve from stressful modern life.
Founded in 2010 by the choir's conductor Jin Chengzhi and a small group of his fellow schoolmates from the Shanghai Conservatory of Music, the 56-member RCS has for the past few years endeared themselves to the public with their quirky songs that are unconventional of traditional choirs in China. The choir puts on concerts regularly, performing old favorites and newly written traditional-style choral pieces. Since 2016, Jin has also been mixing it up with his own compositions, which mix serious music with comedic lyrics and social commentary. "So Far, the Sofa is So Far," an anthem for China's "overtime dogs" who work long hours for abusive bosses, became an instant hit.
For true connoisseurs, a concert by five-time Grammy winner the Swingle Singers is not to be missed. First founded by American vocalist and jazz musician Ward Swingle in France in 1962, the group has produced covers ranging from pop songs (Annie Lennox and the Beatles) to classical music (Bach, Mozart) to contemporary music (Luciano Berio, Pascal Zavaro and Azio Corghi). Their arrangements are often infused with jazz harmonies and styles. Fans of U.S. TV shows have likely heard their performances while watching "Sex and the City" and "Glee."
Five-member B Vocal from Spain is a popular choir with audiences in their home country as well as elsewhere. Frequently appearing on Spanish TV, the group has popularized a cappella as a musical style in Spain through a perfect combination of songs and humor. Their repertory covers music from both Spanish and international sources. In July 2006, B Vocal received the Jury Grand Prize and Audience Award at the International Vokal.Total Festival in Graz, Austria, one of the most prestigious international vocal competitions.
They will perform two different programs on the nights of May 12 and 13, one for children and another with more pop music. The musicians will also meet fans at a cozy meetup event.
Club for Five, founded in Helsinki in 2001, will also perform catchy pop songs for fans May 20. Their program, mainly self-arranged and/or self-composed pop music with influences from various musical genres, will include such Chinese songs as "I Only Care About You" (originally by Teresa Teng) and "The Ordinary Road" (by Pu Shu).
This year's a cappella festival, lasting six weeks until the middle of June, also features free concerts and lectures like past versions.
For detail schedule and ticket information, please visit szyyt.com.