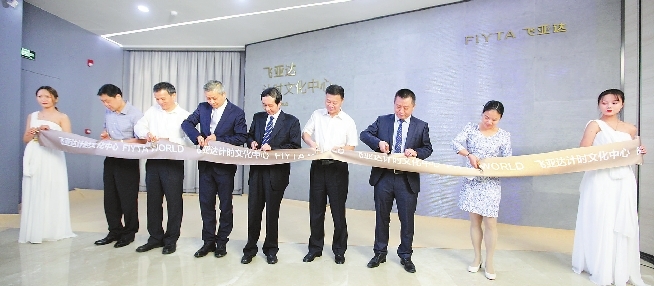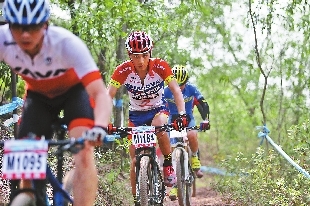 OVER 50 rich and diverse cultural activities in Guangming New Area subvenues of the 14th China (Shenzhen) International Cultural Industries Fair (ICIF) attracted up to 105,000 people.
It is the seventh time that Guangming New Area has joined in the ICIF. The new area has set up two major subvenues and four cultural activity spots to promote its cultural and creative industries to the public.
Time Valley
The Time Valley Subvenue organized by Guangming New Area's horological industries was one of the biggest highlights.
Shenzhen is leading China in manufacturing clocks and watches, most of which are produced in Guangming. An opening ceremony of the ICIF subvenue was held May 10 with a show displaying the latest models of clocks and watches.
An array of activities, including a clock and watch show, product release event and tours, were held to showcase the city's advantages in making clocks and watches.
The well-known watchmaker FIYTA inaugurated a museum of horological cultures called FIYTA World in Guangming New Area during the fair.
Sports and leisure
Xidesheng is a famous Shenzhen bicycle manufacturer. A series of activities featuring cycling, as well as parent-child activities, were organized at Xidesheng International Leisure Cultural and Creative Industrial Park on Sunday.
A festival highlighting bike cultures was held at the park with four key function areas, namely the leisure tourism zone, the Union Cycliste Internationale (UCI) zone, the ecological bike theme park and the Xidesheng international leisure culture museum.
The museum is the world's first museum of bike culture built by an enterprise. For years, Xidesheng has been working to enhance the sports and leisure industry in Guangming New Area and calling for a low-carbon lifestyle among residents.
Fashion Valley
From April 29 to May 13, another Guangzhou subvenue, the Fashion Valley Subvenue, held an array of activities, including a homeware fashion show, creative fashion design workshop and an exhibition of Xuexianli homeware.
Short film exhibition
One of the most important cultural activities of the ICIF, an exhibition of the China International New Media Short Film Festival (CSFF) was held from May 11 to 13 at the Huaqiang Creative Park in Guangming.
Pyrography arts exhibition
An exhibition of pyrography was opened at Guangming's pyrography base. In the exhibition, visitors and students viewed pyrography artwork and talked with the artists.
Mahogany furniture culture
Activities featuring mahogany furniture were held at the creative park during the ICIF. Guangming is also famous for mahogany furniture.
(Zhang Qian)