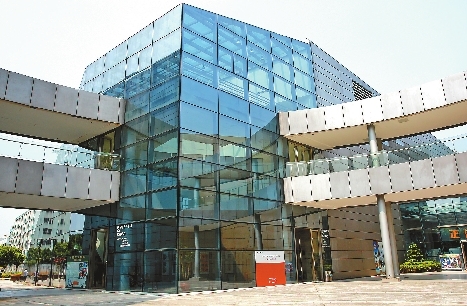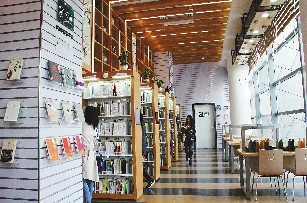 For the past few years, Guangming New Area has been focusing on developing the area's cultural industries and has been innovating to help traditional industries transform and upgrade through its "Culture Plus" mode.
The major content of the "Culture Plus" proposal focuses on four aspects, namely "Culture Plus Technology," "Culture Plus Creativity," "Culture Plus Tourism," and "Culture Plus Livelihood." Under this strategy, a number of traditional industries based in Guangming have made great achievments in the past few years.
For instance, traditional industries like the clock and watch manufacturing industry, the homeware industry and bike manufacturing industry have experienced rapid growth thanks to a handful of culture-related activities, such as sub-venue activities of the ICIF and the China International New Media Short Film Festival (CSFF).
In particular, through the annual short film festival, Guangming New Area has been promoting its good business environment by attracting participants from all around the world.
Last year's short film festival received a total of 4,779 entries from 115 countries, and entries from other countries made up 56 percent of the total. The festival selected 13 winners and supported 13 directors with funds.
Meanwhile, there were 47 professional stalls set up by participants from more than 20 countries during the festival. The value of contracts signed during the three-day festival exceeded 850 million yuan (US$134 million).
By organizing the event, Guangming New Area has gained exposure and reputation around the world. Accordingly, the area's cultural facilities and infrastructure have also been developing.
With a determination to greatly enhance the new area's cultural facilities, the construction of the Guangming Culture and Art Center has already been initiated and the center will become a new landmark in the area.
Guangming has been chosen for the construction of the Shenzhen Teenager Football Center. Research on the project's feasibility has already been completed.
Also, a book city will be built in Guangming with the aim to nourish the area's reading and learning environment. A total of 51 self-help library machines have been put into use on streets across the area.
In terms of creative industry parks, the new area is mapping out blueprints for several creative clusters in cooperation with some of the city's large enterprises like Huaqiang Group, China Merchants Group and Tencent. It is believed these creative clusters will attract more cultural and creative firms to settle in Guangming.
In order to better support cultural industries the new area's government amended its regulation on funding cultural and creative industries last year.
In 2017, Guangming New Area organized two rounds of campaigns to review cultural and creative enterprises' applications for government funding. The government provided 5.52 million yuan to 11 projects last year.
Organizing cultural activities for residents is also an important strategy to enhance Guangming's cultural development. In 2017 alone, the new area held over 5,000 cultural activities for local residents, such as chorus competitions, dance contests and documentary competitions.(Zhang Qian)