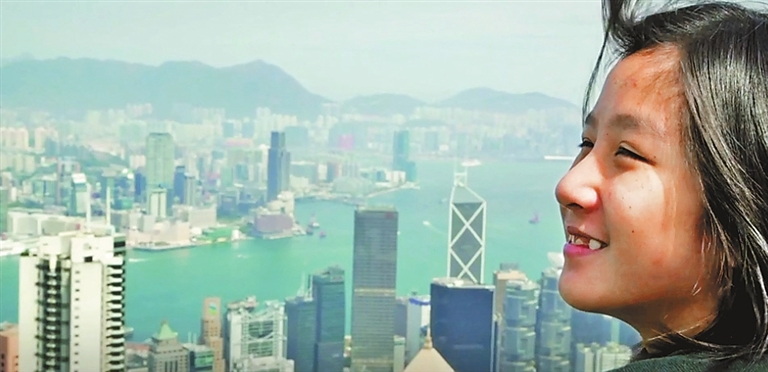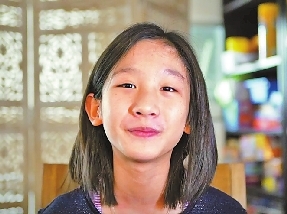 香港13岁女孩开发APP成少年CEO
Hong Kong is the home of one of the youngest CEOs you'll know: Hillary Yip, entrepreneur and CEO of MinorMynas.
Designed by a kid for kids, MinorMynas is a visionary company that seeks to create a global community and safe place for young people to connect and learn languages. Yip has an even grander ambition: She hopes the openness of children can lead to a world of fewer cultural misunderstandings and negative stereotypes.
"I think kids get along better than adults. For them, it's often about race, gender and other stereotypes. But for kids, everyone is just a kid."
Yip was born in Hong Kong in February 2005. Less than two years later in California, Apple announced the first iPhone, ushering in the era of the smartphone and changing the face of innovation forever.
At just 13 years old, Yip is way ahead of the curve, but what she represents will become the norm within a decade — a generation of entrepreneurs who grew up with the smartphone. A generation for whom having the world accessible from your pocket is as commonplace as running water, and reaching for your phone when you're bored, curious, hungry — you name it — is second nature.
This new normal surely informed Yip's thinking when she had the idea for a language-learning app, MinorMynas, at age 10 when struggling to learn Mandarin. The platform, launched in May last year, is a children-only community that encourages kids to video-chat with others around the world, making language learning more fun and interactive.
Q: Why is this style of language learning appealing to children?
Yip: If you look at traditional methods of language-learning, kids are being stretched to the point where it's not fun anymore. You've got exams, dictations — we hate it!
MinorMynas is all about letting children learn a language through genuine chatting and making friends with other people. Just think about how you learned your native language from your parents — you learn by picking it up through chatting.
My ambition is to build a kids' society where there are no language barriers and we can get to know people from around the world.
Q: What do you attribute the success of MinorMynas to?
Yip: To my mum. She's taught me to be curious all my life and to challenge the status quo. She's been a rebel her whole life! I really look up to her in this case, but I don't think she expects the rebelliousness from me.
Q: You've spoken a lot about the importance of curiosity for innovation.
Yip: Curiosity is when you take something and challenge it. We are all born to probe and ask questions, to have this innate curiosity, but the way we're brought up can kill it. The way we're taught in schools kills so much of our curiosity. I guess that's why creativity is so valued now, because we need people who can challenge the status quo and create things that wouldn't be there otherwise.
Q: Is that the benefit of being so young, having a fresh perspective?
Yip: Yeah, that's the great benefit of being a kid. Adults have been through so many experiences that can change the way you look at the world. For us kids, we just take things as they are. (SD-Agencies)