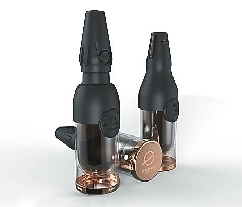 太空啤酒瓶即将面世
An Australian brewery and a space-engineering firm have teamed up to design a bottle to allow astronauts to drink beer in space.
Saber Austronautics Australia and 4 Pines Brewing created Vostok Space Beer first and now, they're trying to raise US$1 million on Indiegogo to make their new design a reality.
The biggest challenge they faced is liquid's inability to pour in zero gravity. To drink beer from a bottle the same way that as on Earth, a special space beer bottle needed to be created.
The Vostok Space Beer Bottle used modified technology based on fuel tanks to defy the challenge of drinking in zero gravity.
4 Pines Brewing wanted to ensure that astronauts had the same feeling drinking a beer in space as they do at home on Earth. That meant that straws or squeegies, plungers, and springs were out of the question.
Instead, Saber made an insert that wicks the beer from the bottom of the bottle to the neck, turning any normal bottle essentially into a fuel tank.
The bottle design has already undergone several rounds of testing. Various versions of it were dropped from a height of 23 meters to test how well the beer inside maintained surface tension on glass, plastic and stainless steel. They then settled on plastic.
(SD-Agencies)