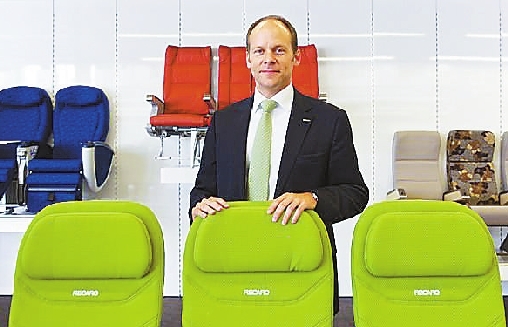 自动清洁的航空座椅
A German-based company is currently developing a self-cleaning airplane seat that promises to destroy almost every germ it comes in contact with.
Recaro Aircraft Seating GmbH, whose customers include Cathay Pacific Airways Ltd., says that the seats are infused with a disinfectant*.
The seats are developed only for business class and they will somehow tell the customers how well they've done their job.
The Recaro seats will also give massages and predict backaches, Recaro CEO Mark Hiller said.
Antibacterial coatings* have long been used for hard surfaces, but Recaro faced a challenge in applying them to fabrics. The hope is that the coated fabric can combat the amount of germs found on planes.
Hiller also said the company is still figuring out how it would tell customers that the chair is clean.
Recaro hopes to have the chairs ready within the next year or two. Their business-class seats already cost up to US$95,000 each.
Hiller claims that in the future the seats will offer more control over the noise, light and temperature in a passenger's personal airspace.
"There's still more to do and more improvement possible," Hiller said.
(SD-Agencies)