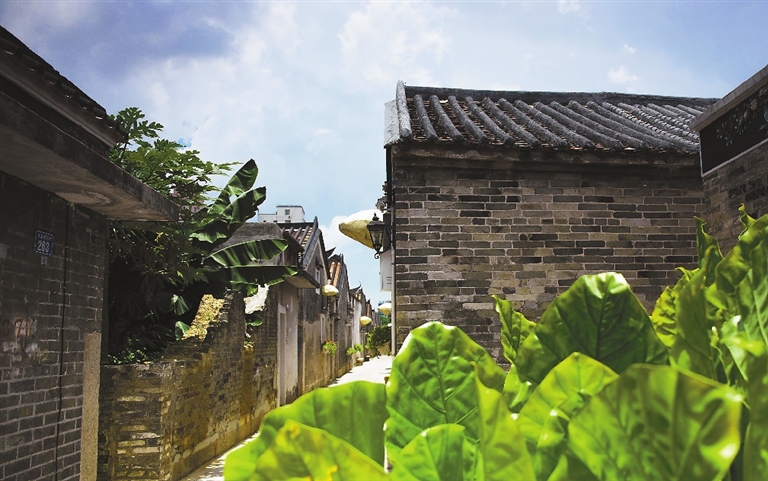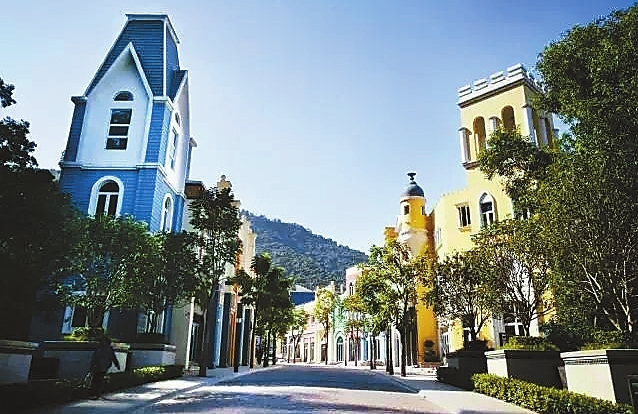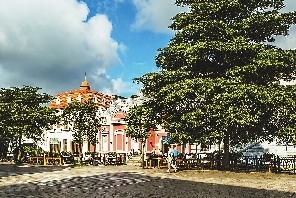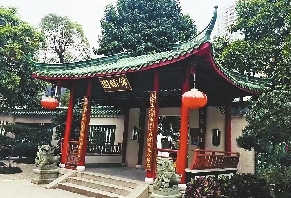 EVERY time the weekend comes, do you fret about what to do or where to go and just end up staying home with nothing special to do? With such good weather, it's highly recommended to go out and embrace the sunshine with your friends while checking out some secret places in Shenzhen. Today we will share a list of free and less known sights in Shenzhen.
Wengu Finca
文谷庄园
Almost everyone has heard of the city's Dutch Flower Town, but not many have heard about Wengu Finca.
Enjoying the similar architectural style as Dutch Flower Town, Wengu Finca in Longgang District is way more beautiful than the former.
First walk past the main gate of Wengu Finca, and then you will encounter a 500-meter-long street lined with different colored Dutch-style buildings adorned with various sculptures. It may give you the unfamiliar feeling of walking on a European street.
Nestled into Jigong Mountain, Wengu Finca also sits around Laiyin Lake. Alongside the lake stands a Dutch windmill. After exploring Wengu Finca, you can also check out Shenzhen Wenbo Palace, which is just a stone's throw away.
Add: Behind Shenzhen Wenbo Museum, Wenbo Road, Longgang District 龙岗区文博路(文博宫后面)
Metro: Line 5 to Changlong Station, Exit A, then walk for 15 minutes to the destination.
Huahui Culture and Creation Space
华汇文创空间
Hidden near Window of the World, Huahui Culture and Creation Space was once known as European Impression. Established in 2015, it now houses coffee shops, jazz bars, art spaces and other cultural institutions. Full of different types of European-style architecture, this place may leave you with the impression of a small European town.
Small as it is, you can check out every corner in a short time. The best part is that with so many exotic buildings, you can easily take many nice photos. Also, with so many coffee shops here, it's a good choice for a date with your besties or special someone.
Add: Next to Window of the World 世界之窗旁
Metro: Line 1 or 2 to Window of the World Station, Exit H or J
Hesou Ancient Village
鹤薮古村
It's very possible that not many people know about Shenzhen's thousand-year-old fishing village Hesou Ancient Village. Endowed with a natural seaside view and different types of homestays, it is quieter than the Li River in Guangxi and more mysterious than Gulangyu Island in Xiamen.
The village is home to traditional Lingnan-style folk houses. With gray tiles and white walls, the folk houses have remained intact even after being battered by the wind and the rain for nearly one thousand years.
Although it is only 900 meters from Xichong Beach, it's always forgotten by tourists. Hanging around the old village and having fun on the beach during the day, and then staying in the homestay or observing the stars and embracing the fresh sea breeze on the beach at night is a good way to spend time in the summer.
Add: Hesou, Xichong Community, Nao'ao Subdistrict, Dapeng New Area 大鹏新区南澳街道西涌社区鹤薮区
Buses: Take Bus E11 at Shenzhen North Railway Station to Nan'ao Subdistrict Office Station, then transfer to M232 and get off at Hesou Village.
Jinxiu Garden
锦绣园
Hidden in Huanggang Village in Futian District, Jinxiu Garden is the only Suzhou-style garden in Shenzhen. It's said that designers and craftsmen from Suzhou were invited here for the construction. Even the stones in the garden were transported from Suzhou.
Donning a one-piece qipao and walking through the antique-style corridors is sure to form a scene resembling one from ancient China. The corridors were built on top of a lake. When you walk here, you are able to see the fancy carp swimming in the water without a care in the world.
Add: Next to Sanlong Garden, Huanggang Street 4, Futian District 福田区皇岗四街三龙花园附近
Metro: Line 7 to Huanggang Station, Exit D, then walk for around 700 meters
(Chen Xiaochun)