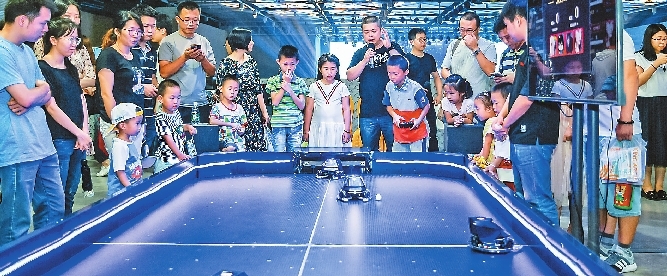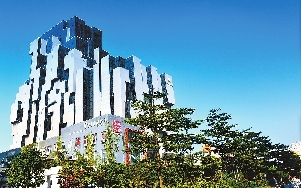 FOR the past 11 years, F518 Idea Land, a creative industrial park in Bao'an District, has been contributing to the construction of a complete and nourishing ecosystem for the creative industries. The park just realized its mission as one of the subvenues for the 14th China (Shenzhen) Cultural Industries Fair (ICIF) on May 20.
As the new rounds of technological revolution and industrial upgrade are marching towards intelligent manufacturing (IM), F518 Idea Land took the ICIF as an opportunity to host high-end forums and talks on IM.
During the ICIF, the subvenue organized a summit forum on "Made in China 2025" with renowned experts in the field in attendance, including committee member of China Industry Service Alliance and famous author Yang Mingbo, vice president of iRootech Technology Co. Ltd. Cui Bin, Oglass' CEO Su Bo and CTO Wang Youchu, and vice president of Jiangling Motors Co. Ltd. Liu Weidong.
Focused on "IM and industrial upgrading," the forum attendees discussed some of the latest and most popular topics in China's IM industry. The fruitful discussion reached the consensus that China's enterprises have already demonstrated that innovation-driven strategy is crucial and the notions of "Made in China 2025" and "Supply-side Structural Reform" have become national development strategies.
A high-end forum focusing on the value of Intellectual Property (IP) in the retail industry was also held at the F518 Idea Land subvenue during the ICIF.
The forum invited a handful of entrepreneurs from well-known brands including Xu Xialin, founder of the brand B.Duck, Meng Xiangqi, senior supervisor of marketing at LivingLab, and Zhu Minghua, CEO of Lofree. The participants talked about the importance of creating original IP in the retail industry.
F518 Idea Land has been a mature subvenue of the ICIF for the past 11 years. It has also played a crucial role in linking government departments, enterprises and markets through the creative industries.
Dozens of government officials from home and abroad have visited the creative industrial park, including Frank Ross, Lord Provost of the City of Edinburgh, Cllr Campbell, vice mayor of the City of Edinburgh, Martin McDermott, general consulate of the Scotland Consulate in China and some other government officials from Bao'an District.
Currently, 4,000 creative enterprises have settled in F518 Idea Land. Under the management of the creative industrial park, an open and dynamic ecosystem of creative industries has been developed. (Zhang Qian)