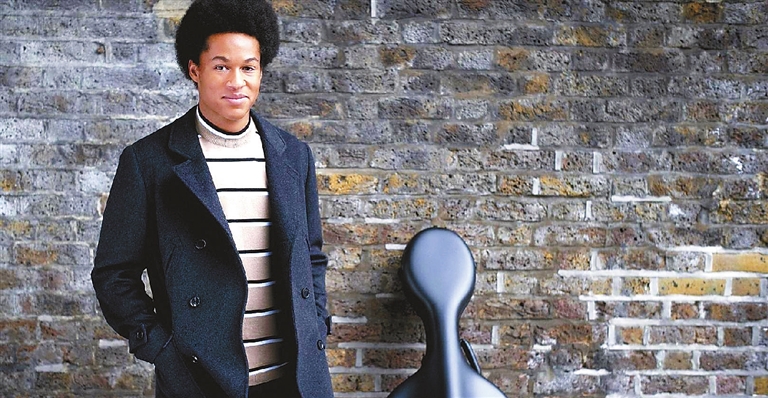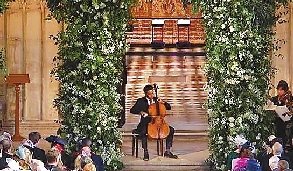 Young British cellist Sheku Kanneh-Mason was thrust into the global limelight on Saturday, heard by millions as he played at the wedding of Meghan Markle and Prince Harry.
Asked by Markle herself to perform, the 19-year-old from Nottingham is already well-known in Britain, where he was voted 2016 Young Musician of the Year and his debut album "Inspiration" topped the classical music charts.
As the couple signed the register, Kanneh-Mason played three pieces accompanied by an orchestra made up of instrumentalists from the BBC National Orchestra of Wales, the English Chamber Orchestra and the Philharmonia: "Apres un Reve" by French composer Gabriel Faure, "Sicilienne" by Maria Theresia von Paradis, an Austrian contemporary of Mozart, and Schubert's "Ave Maria."
Despite the worldwide stage he performed on, Kanneh-Mason says he wasn't very nervous before his performance. In fact, stage fright is something he rarely experiences.
"I was just very relaxed, and just soaking up the atmosphere," he tells People. "To have the opportunity to perform for so many people, I was just really excited."
Kanneh-Mason posted a video of himself on Instagram while being driven to Windsor on Saturday with his blue cello case.
"I'm on my way to Windsor to perform at the royal wedding. I'm really looking forward to that, to getting there and having a really great day," he said.
Kanneh-Mason said on Twitter in April that he received a personal call from Markle asking him to perform at the ceremony. "Of course I immediately said yes! What a privilege," he wrote.
He was the first black musician to win the prestigious BBC competition since it was launched nearly 40 years ago.
A BBC documentary tells about Kanneh-Mason and his life. Titled "Young, Gifted and Classical: The Making of a Maestro," the BBC four-part series details the life of Kanneh-Mason. Following his hours of diligently studying music, to family time, viewers get a firsthand look at his extraordinary talent.
Playing for big crowds and television cameras isn't new for Kanneh-Mason, who first rose to fame when he competed on "Britain's Got Talent" alongside his siblings. But he says that playing at Harry and Meghan's wedding was in another league entirely, particularly due to all the recognizable faces sitting in St. George's Chapel, such as Oprah Winfrey, Priyanka Chopra, George and Amal Clooney, and of course, Queen Elizabeth.
"I'm definitely not used to playing at the royal weddings with famous faces watching," he says. "That was something that was just such an honor — to get to perform for these people."
Star-spotting highlights for Kanneh-Mason were Elton John, who performed at Harry and Meghan's lunchtime reception. "It was really exciting to see him, and for him to hear me play," he says, as well as David Beckham, as he's a big soccer fan.
But of course, the ultimate sighting was of Harry and Meghan. Ahead of his performance, Kanneh-Mason sat near the front of the church, off to the side, so he was able to "see everything that was going on."(SD-Agencies)