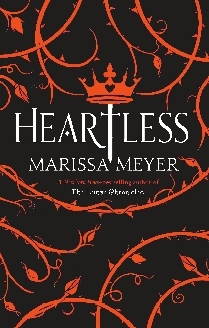 In her inspired reimagining of Lewis Carroll's inimitable* adventures in Wonderland, author Marissa Meyer has explored the world that existed before Alice fell down the rabbit hole.
Long before she was the terror of Wonderland, Catherine was just a girl who wanted to fall in love.
Catherine may be one of the most desired girls in Wonderland, and a favorite of the unmarried King of Hearts, but her interests lie elsewhere. A talented baker, all she wants to do is open her own bakery with the help of her maid. She has no wish to wear beautiful dresses or go to balls, and she certainly has no desire whatsoever to marry the good-natured, bumbling*, childlike king.
But that seems to be her fate until she meets the king's handsome and mysterious new joker, Jest. Although his mission is to steal Catherine's heart and take it to the White Queen, who would use it to overcome the enemies of her realm*, he falls in love with her instead.
Employing all the best aspects of Carroll's book—the White Rabbit, croquet* with hedgehogs and flamingos, suits of cards, and the Jabberwocky—Meyer has woven all the elements of darkness and light, fate and free will, and love and hatred into an unforgettable story of the evolution* of the Red Queen from a young girl who dreamed of true love and freedom to a mad woman best remembered for the phrase "off with his head."
The book is available at online bookstores like jd.com.
(SD-Agencies)