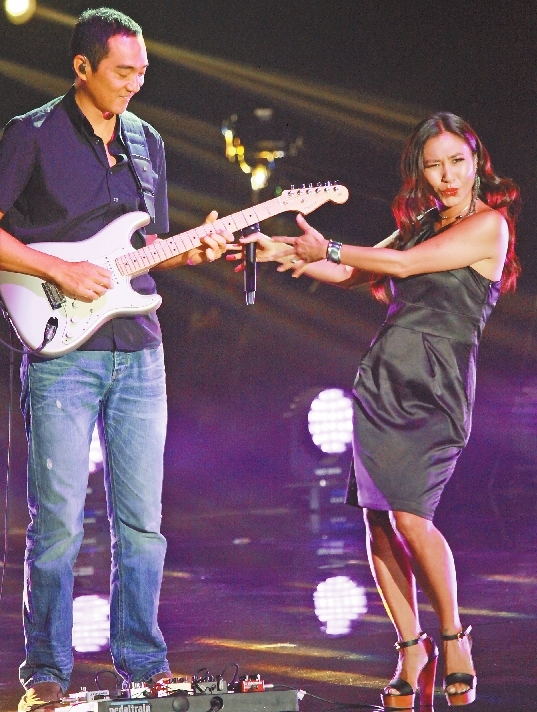 Shanghai jazz band The Red Groove Project (RGP) will collaborate with singer Shunza to present a night of jazz, funk and soul music in Shekou.
Shunza is a singer-songwriter known for her "velvet" voice and love ballads. Since her debut, Shunza has released numerous albums in Mandarin, Japanese, English and French. In 1999, she was hailed as the Best Female Singer and Best Composer at the 10th Golden Melody Awards. Upon graduating from high school, Shunza studied at the School of Jazz and Contemporary Music in Lausanne, Switzerland. It was there that she founded a band called Duty Free, releasing a few works in Europe.
The Red Groove Project is a multinational funk, jazz-funk and groove band and features some of the finest and funkiest musicians in Shanghai. The band has been an ongoing project of guitarist/composer Lawrence Ku since 2004. Ku is one of the most influential jazz musicians and educators in China. Born and raised in Los Angeles, Ku plays at the JZ Club in Shanghai regularly and is the principal of the JZ School. He previously resided in Beijing, where he performed regularly and taught at the Midi School of Music and the Beijing Contemporary Music Institute. He also studied composition and jazz performance at the Longy School of Music and the New England Conservatory.
Time: 8 p.m., May 26
Tickets: 280-580 yuan
Venue: Shekou Fenghua Theater, 49 Gongyuan Road, Nanshan District (南山区公园路49号蛇口风华大剧院)
Metro: Line 2 to Shuiwan Station (水湾站), Exit C
(SD News)