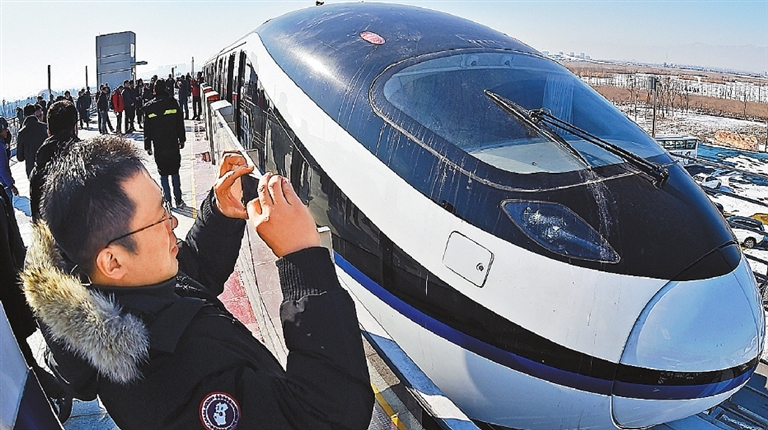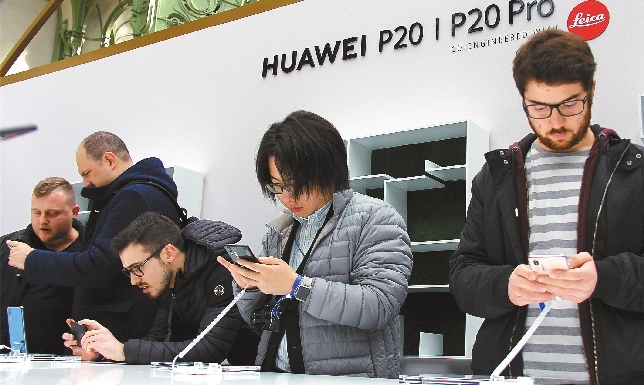 FROM the beginning of China's market reforms, Shenzhen has played a leading role in defining the country's direction. Starting out by leveraging its ever-growing masses of cheap labor, the city became a major manufacturing hub, as well as a cheap shopping destination for the neighboring city of Hong Kong.
For a long time, Shenzhen's local businesses were notorious for shanzhai, or copycat products, as they strove to emulate the most desired brands and products of the West and Japan. However, in the past five years, the city's industries have begun to shift their focus from mere emulation to actual innovation.
Shenzhen has attracted some of the brightest engineers in the country, and its businesses have grown in size and sophistication. These factors combined with China's massive chest of capital have seen the city become a global hub for hardware innovation. Below are some of the fields where the city is breaking new ground, and how these innovations may begin taking on a global footprint.
Electric vehicles
Polluted air and gray skies have been a regular feature of large Chinese cities since the beginning of rapid industrialization in the 1990s. In response to this, the government has begun to transition the country toward renewable energy, keen on making China the biggest clean-energy player by investing US$360 billion in the field by 2020.
A major feature of this move is the field of electric vehicles. China has mandated an ambitious scale of policies promoting EVs, including mandating automakers replace at least 10 percent of their production lineup with EVs by 2019, providing generous subsidies for EV purchases as high as US$15,000 a car, and a massive plan to build a national network of charging stations, of which 171,000 have already been built.
The city of Shenzhen is home to BYD, China's equivalent of U.S. electric-car manufacturer Tesla. Although BYD's offerings have traditionally not been anywhere near as glamorous, the company is vertically integrated after starting out as a battery maker and makes a wide lineup of vehicles, from passenger cars to commercial trucks and buses.
Selling more than 100,000 EVs last year, BYD is already the world's largest electric-vehicle company. Everywhere in the city of Shenzhen, the company's taxis and buses dominate the roads. By the end of 2017, Shenzhen's public transport fleet of more than 16,000 buses had been transformed to all electric, over 80 percent of which were supplied by BYD. Shenzhen will phase out fossil fuel vehicles among its 17,000 taxis in the next ambitious move, according to a plan by the city's transport authorities.
Not satisfied with being a player only in China, BYD is expanding its global profile. Expanding its bus plant in Lancaster, California, and building a truck plant in Canada, BYD, which is 10 percent owned by Warren Buffett and has enlisted Leonardo DiCaprio as a brand ambassador, is intent on becoming a global brand.
Consumer drones
A stroll around Shenzhen's fashionable retail and entertainment district of OCT Bay inevitably brings you to a futuristic building that looks as if it was planted in the ground from the pages of a science-fiction novel. The building serves as the flagship store of DJI, the world's largest drone maker, which is based in Shenzhen.
Founded in 2006 by Frank Wang and taking advantage of the region's strength as an original-equipment-manufacturing (OEM) hub, DJI debuted its Phantom quadcopter back in 2013 and in essence created the modern consumer drone industry. Today, it dominates 85 percent of the world's market, and with new models such as the Mavic Pro, continues to cement its grip.
In the golden US$500-to-1,000 price range, DJI continues to lead the way with a 36 percent market share, with second place going to 3D Robotics, led by former Wired editor Chris Anderson and stocked with a formidable venture-capital war chest. However, after 3D's announcement last year that it was changing its focus from drones because it could not keep up with the vertically integrated Chinese powerhouse, DJI's dominance over a crowded field of well-funded U.S. and European rivals remains unchallenged.
In other ways, DJI has expanded into unconventional arenas that blend emerging robotics with entertainment, such as its sponsoring of RoboMaster, an annual contest among aspiring engineers from all over the world to design competing robots that take on a field of diverse physical challenges to determine their competence.
Last year's competition attracted more than 7,000 participants from more than 200 universities across the world and racked up more than 814,000 online views on twitch.tv. Through such competitions and maintaining an edge in drone and robotics innovation, DJI has emerged as a pioneer in Shenzhen's transition toward becoming a global tech hub.
Smartphones
The Pearl River Delta, where Shenzhen is based, developed into the world's factory, where the ubiquitous "Made in China" label became a fixture for global consumers. From cheap toys to more sophisticated OEM for global giants such as Apple, the region gradually built up the world's most extensive hub of manufacturing and industry.
Local businesses that once copied the products of foreign companies have now emerged as sophisticated brands in their own right. Nowhere is this more apparent than in the smartphone industry, where Chinese brands have become dominant in many markets throughout the world.
The region is home to three of China's four largest smartphone makers, namely Huawei, Oppo and Vivo, all of which have built reputations for cutting-edge technology and sleek design. In just a few years, these three brands have grown from being marginal players to ranking only behind Samsung and Apple in global market share.
Huawei sold 39.1 million smartphones in Q3 last year, accounting for 10.5 percent of the global market share and only 2 percent less than Apple, according to reports from market research firm International Data Corporation.
Innovation hub of the East
Shenzhen continues to act as the dragon's head for China's modernization and industrialization, a feat of a size and scale never seen in world history. With a VC market now rivaling that of the United States in size, a government dedicated to making the country a leader in innovation, and a massive and growing middle class, China's presence in the global innovation industry can no longer be ignored.
Shenzhen, in the heart of the Pearl River Delta, the world's largest mega-city region, enjoys a unique intersection of industry, capital, human resources and market circumstances as it leads China's transformation into an innovation-led economy. The heart of the city's tech scene, Nanshan District, is home to 138 listed companies boasting more than US$400 billion in market value.
With its massive pool of companies specializing in all fields of tech, from artificial intelligence, EVs, smartphones and drones to genomics, Shenzhen is poised again to act as a disruptive force in the world economy. The region first became the factory of the world, but this time, it will be a race to the heights of technological prowess.(SD-Agencies)