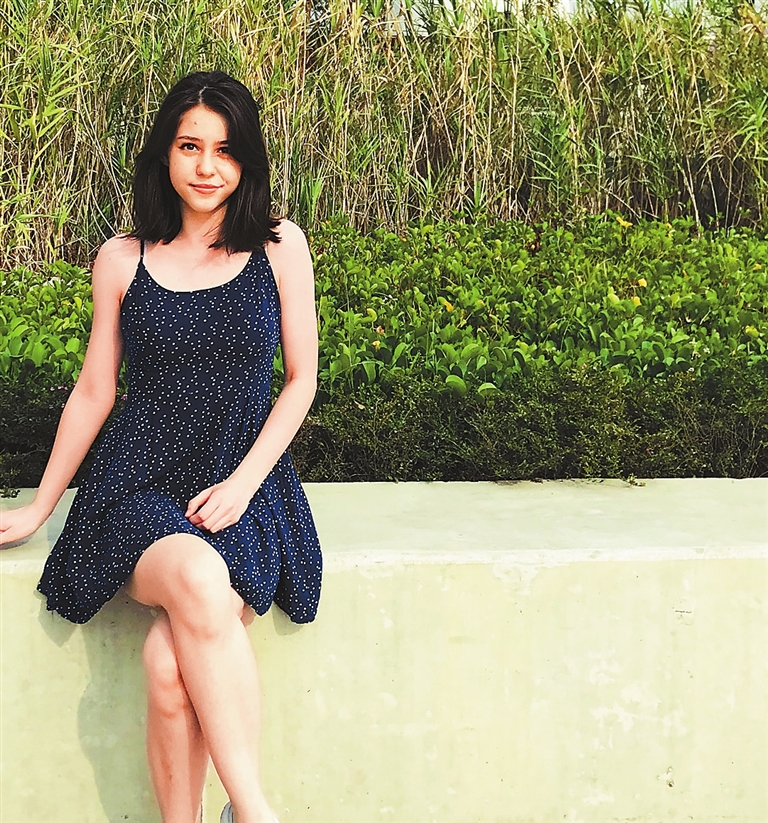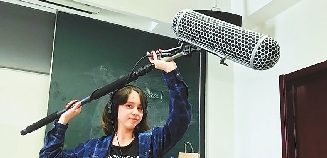 迷上摄影的挪威女孩
Chen Xiaochun
654789759@qq.com
Caisa Charlotte Quinn, a 16-year-old girl who was born in Norway and moved to China at 6 years old with her family, has recently published "25 Years," a music video she made with Carlos Ruivo, on the Shekou Daily.
Based on the original song "25 Years" by Portugal songwriter, musician and performer Ruivo, Quinn developed the storyline, filmed, edited and directed an original music video for the song. The work features a few recognizable scenes from Sea World and surrounding areas.
"The original song is about a couple who have been married for 25 years. Carlos dedicated the song to his friend's 25th wedding anniversary, at the same time thinking about his own marriage," introduced Quinn. "I tried to present the struggles as well as the good sides of the marriage in the video."
Quinn told the Shenzhen Daily that Ruivo is a family friend. He heard about her filmmaking and wondered if she could direct music videos for some of the songs on his upcoming album. "I was thrilled because I love making music videos and I really love his works. So I decided to take on the project," said Quinn, adding that she has made one before to help fundraise for his album.
The couple in the video are two of Quinn's teachers at QSI International School of Shenzhen. "They don't know the singer personally. I picked them because my project was short on time and not many people were available," said Quinn.
Why chose Sea World and Shekou for shooting the music video? Quinn said she finds Shekou a beautiful place where many different things are going on.
Quinn has been filming for quite a few years. Her filmmaking kicked off at a school club.
"I have always loved to do storytelling. At a young age I started playing around with an iPad, making videos. Later at school, my teacher started a news channel and I joined it. I realized that making advertisements and short stories are really my thing. Since then, I just love doing film," said Quinn.
Mostly self-taught, the young video producer has attended film schools in the last two summers. She attended a summer course at Beijing Film Academy last year and is now taking a media film course at school.
"I have made three or four videos for Captivating International and a few for Sunshine Academy to help advertise their fundraising events and others," said Quinn.
Captivating is trying to create a better future for girls living in impoverished areas in China by providing education opportunities, while Sunshine Academy provides education for disabled children.
The girl said normally she doesn't get paid. But for her, the most important thing is to accumulate experience. She wants to do things for different people. Looking to the future, she is very clear about what she wants for her career. "I am planning on being in the film industry for my career in the future. It's really my passion," the 10th grader said.