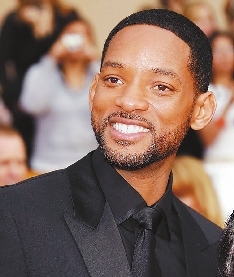 BTS becomes first K-pop band to top US album charts
South Korean boy band BTS have become the first K-pop artists to reach number one on the U.S. album charts.
The K-pop superstars are part of the "Korean Wave," the global rise of Korean music, drama and film.
Freeman 'devastated' by
accusations
Oscar-winning actor Morgan Freeman apologized again after he was accused by eight women of harassment and inappropriate behavior in a published report.
Will Smith teases World Cup song
Hollywood superstar Will Smith has been teasing social media that he's part of a musical quartet which is behind the official 2018 World Cup song.
Sheeran rejects use of his song
for anti-abortion cause
Pro-life campaigners in Ireland have hit a bump in the road. Pop singer-songwriter Ed Sheeran does not approve of them using his song, "Small Bump," to advocate their cause.
The Grammy Award winner has posted on Instagram, saying he had been informed that the song was being used to promote an anti-abortion initiative.
Jet Li's health rumors dismissed
Jet Li's manager has parried talk that the Chinese action star has been felled by an illness. According to USA Today, Steven Chasman said Li, 55, is "completely fine."
(SD-Agencies)