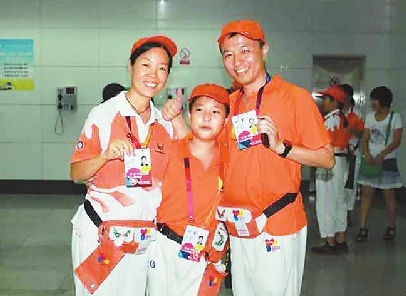 深圳17岁五星志愿者当选"新时代好少年"
Upon the arrival of International Children's Day, Shenzhen teenager Diao Xingyu was awarded the title of "Excellent Teenager in the New Era" of China at the "Excellent Teenager in the New Era" awards ceremony in recognition of his meritorious deeds.
The 17-year-old Diao, now a Senior 1 student at Shenzhen Yantian Senior High School, has been actively volunteering for 13 years. He has twice earned the title of "Teeanger of Virtues" in Shenzhen.
Born in a volunteers' family in 2001, Diao started to work as a volunteer with his family at age 4 and has so far served 2,642 hours. At 12, he was recognized as a five-star volunteer of Shenzhen, creating a record for being the youngest volunteer with this recognition nationwide. At 14, he signed the agreement of cornea donation.
The red vest for volunteer printed with "No. 26666 Diao Xingyu" is Diao's favorite article of clothing. It has accompanied him to service mental patients, China Hi-tech Fair, China (Shenzhen) International Cultural Industries Fair, the 2011 Summer Universiade and other major events.
Diao said that, at the beginning, he just found it fun and wanted to go to different places with his family. After getting to learn more and more about volunteering service, he fell in love with the two words "public benefit." "I hope through my effort, more and more friends around me will join in the volunteer service and spread the love," said Diao.
What impressed Diao most is his volunteer experience during the 26th Summer Universiade held in Shenzhen in 2011. Aged 10 back then, Diao was in charge of providing directions and acting as a tour guide at the Grand Theater Station.
There are many popular sites surrounding Grand Theater Station including Deng Xiaoping Portrait Square, Diwang Commercial Center and the Shenzhen Stock Exchange. Diao had to memorize the Shenzhen Metro map and all information about the sites. Every day he served athletes and visitors in spite of the scorching weather.
(Chen Xiaochun)