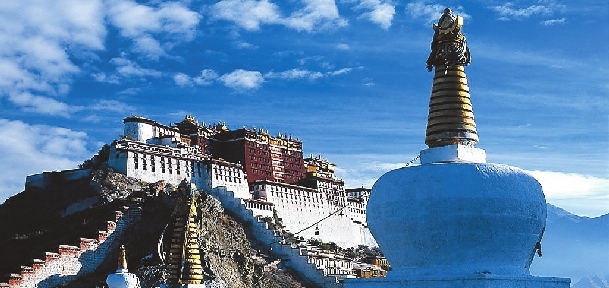 CHINA'S Tibet Autonomous Region received nearly 40,000 foreign tourists from January to April, up 50.5 percent compared with the previous year, regional authorities announced Sunday.
According to the regional tourism development committee, the region took in US$26.7 million of tourism revenue during the period, a year-on-year increase of 50.7 percent.
In the meantime, Tibet received nearly 2.7 million domestic tourists, up 63.5 percent year on year.
Due to low oxygen levels and temperatures, winter tourism on the plateau is less popular than in summer. The regional government has introduced favorable policies, including free admission to 115 A-class scenic areas, discounted hotels and air tickets, and other services to woo tourists.
The region has made efforts to improve infrastructure in recent years, which has helped promote tourism. Tibet now has 79 air routes, and 90,000 kilometers of roads. Up to 99 percent of villages in the region are now connected by roads.
(Xinhua)