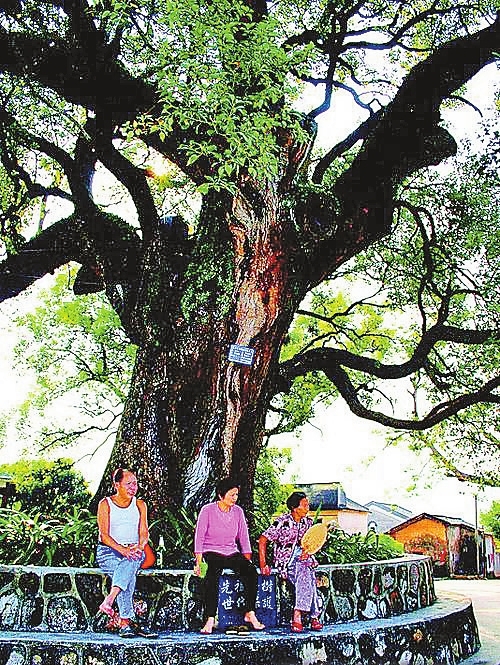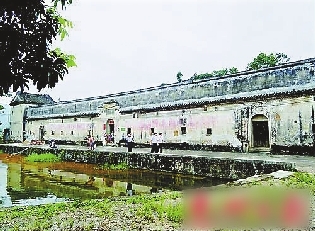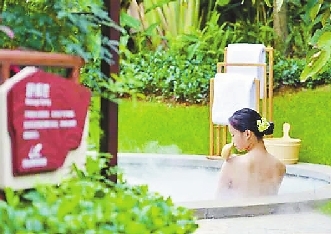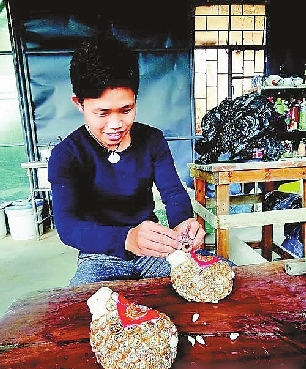 DAYA Bay, a State-level economic and technological development zone in Huizhou, not only boasts a world-level petrochemical industry base, but is also endowed with rich coastal tourism resources. As an important node of the Shenzhen-Dongguan-Huizhou Economic Circle, Huizhou is geologically close to Shenzhen and contains many tourist sites worth visiting.
Route 1:
Huicheng District — General Ye Ting Memorial Park — Country Garden Hot Spring Hotel Huizhou — Yonghu Avinong Eco Park — Liangjing Provincial Level Demonstration Area for New Rural Construction — Pingtan Dongping Kiln Creation Base (惠城区 — 叶挺将军纪念园及周边 — 碧桂园润杨溪谷温泉(宿)— 永湖亚维浓生态园 — 良井省级新农村建设示范片 — 平潭东平窑创作基地)
Zhoutian Village
Integrating legendary Hakka culture and overseas Chinese perspectives, Zhoutian Village is a unique coastal attraction.
The old-timey spot is home to an array of cultural heritage sites including Yuying Building, Huixin Building, Zhoutian Old House, Biyan Building, the former residences of Ye Yalai the Huishui Building, the ancestral house of Ye Ting, and the Hakka folk house Ruishiwei.
General Ye Ting Memorial Park, a national 4A-rated site, is also located in this village. Not far away from the memorial park is a field of ancient trees, which is home to over 30 old trees. There are more than 11 trees of over 300 years old, and the oldest one is nearly 600 years old.
The Zhoutian Flower Sea full of galsang and other flower species will present you a fresh breath of nature, totally set apart from the bustling city life. The Zhoutian Greenway, five kilometers in length, starts from General Ye Ting Memorial Park. It's a nice option for cycling because it brings you through a beautiful mountain path.
When you come here, don't forget to taste the local delicacies including barbecued chicken, goose made with special recipe and yellow croaker with fermented soya beans.
Country Garden Hot Spring
Hotel Huizhou
A total of 117 hot spring pools scatter in the fairyland-like garden. The natural silicic acid hot spring, which is famous for being a "human body scavenger," is a secret recipe of all-season health maintenance for all age groups.
The exotic style of the garden, which is full of green plants and different varieties of flowers, is sure to remind you of your latest trip to Southeast Asia.
Yonghu Avinong Eco Park
Only 30 minutes' drive from the downtown area, Avinong Eco Park is a tourist attraction as well as a base for science education in Guangdong. Covering an area of 870,000 square meters, the park is a green fairyland consisting of different parts.
Here you can go explore a rose garden, a garden of assorted flowers, a park for cute pets, an educational botanical garden, a barbecue area, an eco-friendly restaurant, and more.
In the park, there are thousands of pinwheels in different shapes and colors. When the wind comes, all the pinwheels start turning, sure to remind you of childhood fun. Besides, many cute animals such as the alpacas, goats, cows, kangaroos, rabbits and horses are sure to touch the soft spots of your heart.
And don't forget to bring some organic vegetables growing in the park back home.
Pingtan Dongping Kiln
Creation Base
It's said that Dongping Kiln was constructed in Jiangxi Province during the reign of Emperor Qianlong (1736-1796) of the Qing Dynasty (1644-1911). Later, ceramic art lover Yu Xiaolun from Huizhou found it and bought it from the owner. Then he spent another sum of money to move it brick by brick from Jiangxi to Huizhou.
The building, endowed with an antique beauty, has delicate wood carvings on the doors and windows, and an open and ventilated patio dotted with lotus flowers.
Dongping Kiln is now open to the public.
(Chen Xiaochun)