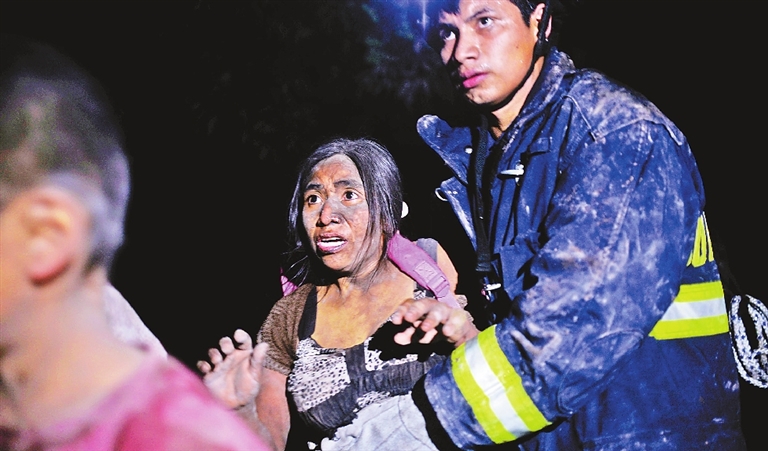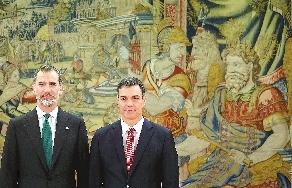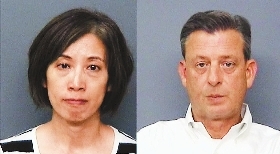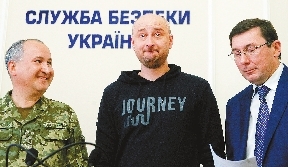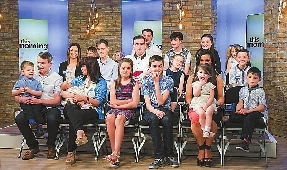 Guatemala volcano eruption kills 25
A rescue worker helps a woman covered with ash after Fuego volcano erupted violently in El Rodeo, Guatemala, on Sunday. A fiery volcanic eruption in Guatemala sent lava flowing into rural communities, killing at least 25 as rescuers struggled to reach people where homes and roads were charred* and blanketed with ash. At least 20 people were injured, and authorities have said the death toll could rise. SD-Agencies
Sanchez sworn in as Spain PM
Spain's Socialist chief Pedro Sanchez was sworn in as prime minister on Saturday after ousting* veteran conservative leader Mariano Rajoy, with Catalonia's separatist* president promptly calling for talks over the region's independence drive.
Sanchez, a 46-year-old economist with no government experience, has made a spectacular comeback to the front line of politics. But he faces a tough road ahead, leading a minority government with the support of diverse parties ranging from far-left Podemos to Catalan separatists.
He took the oath of office before King Felipe VI in the Zarzuela Palace near Madrid.
US flight school employees deny kidnapping student
Lawyers for two Northern California flight school employees denied accusations that their clients kidnapped a student pilot and tried to send him back to China.
Police in Redding, California, the United States, arrested flight instructor Jonathan McConkey and his assistant, Kelsi Hoser, on suspicion of kidnapping and conspiracy*.
Lawyers for McConkey and Hoser said in a joint statement last week that their clients deny the accusations.
'Murdered' Russian reporter shows up alive
A Russian journalist who was reported murdered in Kiev dramatically reappeared alive on May 30 in the middle of a briefing about his own killing by the Ukrainian state security service.
Ukrainian authorities had said earlier that Arkady Babchenko, 41, had been shot dead at his flat and that his wife had found him in a pool of blood. His reported murder had triggered a war of words between Ukraine and Russia and sent shivers through the journalistic communities in both countries.
UK couple to have their 21st baby
Britain's biggest family is set to grow again after mother Sue Radford announced she is pregnant with her 21st child.
Mrs. Radford uploaded a video message on YouTube to announce they will be welcoming yet another baby girl into their huge brood.
The 43-year-old last gave birth in September, and she promised at that time that it would be her last. But they have revealed she has gotten pregnant yet again.
Iran calls on world to stand up to Trump
THE world should stand up to Washington's bullying behavior, Iran's foreign minister was quoted as saying on Sunday by state media in a letter to counterparts, as the top diplomat intensifies efforts to save a nuclear deal after a U.S. exit.
The remaining signatories* of the deal — France, Germany, Britain, Russia and China — still see the international accord as the best chance of stopping Tehran from developing a nuclear weapon.(SD-Agencies)