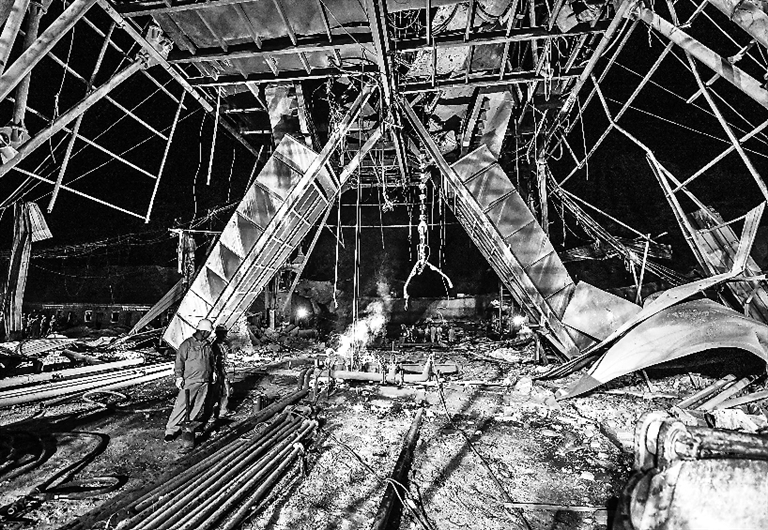 TWENTY-THREE miners have been rescued after an iron mine blast in Sishanling Village, Benxi City in Liaoning Province. The accident killed 11 and injured nine, local authorities said yesterday.
The blast occurred at
4:10 p.m. Tuesday when miners were dropping explosives down the 1,000-meter-deep mine shaft. The explosion killed 11 people, injured nine others above-ground, and destroyed the hoisting system in the mine, trapping 25 miners underground.
The first batch of six miners were lifted out of the shaft at around 5:20 a.m., and another 17 were lifted as of 7:25 a.m. Wednesday.
Two others still remain missing. Search work is under way. All the rescued miners are in good condition.
Five of the injured suffered heavy injuries and are receiving treatment in the hospital.
Three rescue teams were dispatched by the provincial work safety bureau overnight. The Power supply, ventilation and the hoisting system have been recovered.
(Xinhua)