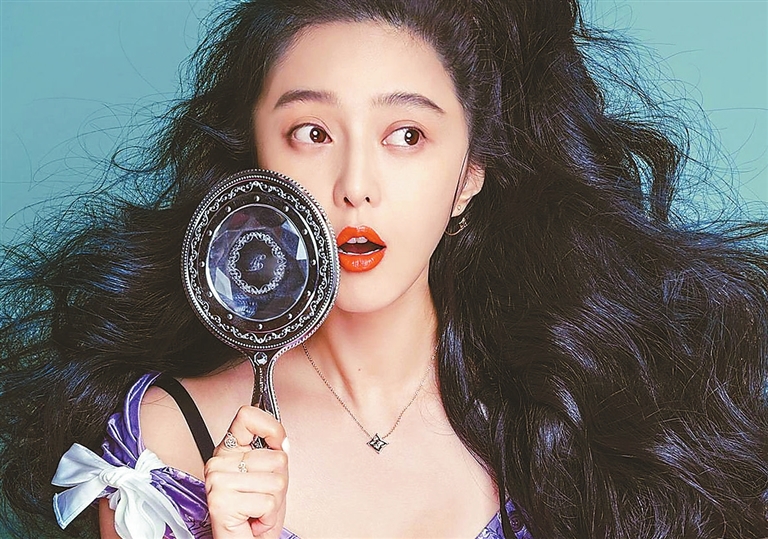 THE Chinese tax authority has started investigations on tax evasion practices in the film and television industry. Any illegal activities uncovered will be punished in line with the law, the State Administration of Taxation said in a statement released June 3.
The statement is in response to recent heated online discussions that Fan Bingbing, a famous Chinese actress, might have evaded paying tax through only reporting a fraction of her total income as stated on a payment contract.
The allegations sparked a moment of crisis throughout the country's film industry and caused shares in China's biggest film studios plunged Monday.
The controversy began last week when Chinese television presenter Cui Yongyuan took a shot at actress Fan Bingbing, saying her income was so exorbitant it was hurting the Chinese film industry. Fan, who is set to co-star in Jessica Chastain's upcoming female action film "355," has been China's highest-paid actress for the past four years according to Forbes. The actress had gained attention earlier in the week amid reports that she paid over 200 million yuan (US$30 million) for a duplex penthouse apartment in Shanghai.
Celebrity pay is a sensitive issue in the entertainment industry, where surging ticket sales have often resulted in bidding wars over the limited number of top actors who are believed to guarantee box-office results. In 2017, government regulators ordered production companies to limit actors' paychecks to no more than 40 percent of a film's total production budget. It also stated that leading actors' salaries cannot exceed 70 percent of the total payments to the film's full cast.
Cui dramatically escalated his attack on Fan later in the week by leaking two partially blacked-out film contracts allegedly belonging to the actress. The first indicated that she had been paid 10 million yuan for four days work on the upcoming Huayi Brothers film "Cellphone 2," directed by Feng Xiaogang. The second suggested that she had been paid an additional 50 million yuan for the same work. Cui's leaks suggested that the dual contracting was provided so that Fan could submit only the first to the tax authorities while hiding the full extent of her hefty compensation.
Cui's allegations exploded across Chinese social media over the weekend, with the hashtag "Cui Yongyuan bombarding Fan Bingbing" viewed over 38 million times on Weibo as of June 3 afternoon before it was removed, according to the Global Times.
Fan's personal film studio, Fan Bingbing Workshop, has issued a statement saying that Cui's posts amount to personal insults and an infringement on her rights. The statement added that she had retained the services of a prominent Beijing law firm.
But Chinese authorities responded with actions suggesting that they are taking the allegations seriously. The State Administration of Taxation ordered local tax bureaus to investigate and pursue action against the double-contracting trick, so-called yinyang contracts, in the film business. Shortly after, the regional tax office in Wuxi, in China's Jiangsu Province, where Fan's company is based, announced that it was investigating the studio.
Concerns that yingyang contracts could be a common practice in the industry sparked a sell-off of shares at several leading Chinese film and television companies Monday.
Leading studio Huayi Brothers Media saw its shares fall by the 10 percent daily limit to a five-year low of 7.36 yuan on the Shenzhen exchange. Shares of Zhejiang Talent Television and Film, in which Fan owns a 1.6 percent stake as the 10th-largest shareholder, also plunged 10 percent to 14.85 yuan in Shenzhen — the company's lowest close since March 2015.
Other listed companies seemingly unattached to Fan were similarly hard-hit: Jack Ma's Alibaba Pictures Group slipped 5.8 percent in Hong Kong, and TV drama producer Wuhan DDMS Culture slumped 9.8 percent on the Shanghai exchange.
Chinese Internet commentators have seized on Fan's other lavish contractual requirements made public in Cui's leaks. They included the actress having full script approval on Feng's film, the use of two limousines, a full-time voice coach, a makeup artist to be paid a full month's wages of 80,000 yuan for her four days on set, and a 1,500-yuan daily food allowance.
Fan, now 36, rose to fame in the late 1990s following a breakout role in the TV drama "My Fair Princess." Her first big movie role was a starring turn in Feng's 2003 film "Cell Phone," which became the highest-grossing title of the year. She has also appeared in minor roles in Hollywood tentpoles such as "Iron Man 3" and "X-Men: Days of Future Past." A global fashion icon and frequent Cannes Film Festival attendee, she is one of the celebrity faces of Chopard and also endorses Champagne house Moet & Chandon.
Huayi Brothers Media's "Cell Phone 2" is scheduled for a mid-2019 release.
(SD-Agencies)