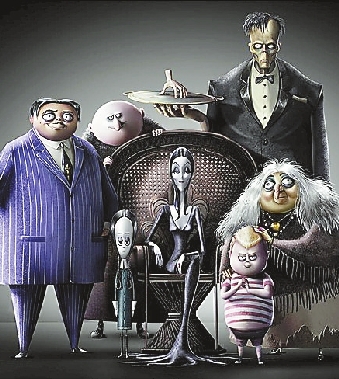 OSCAR ISAAC and Charlize Theron will voice Gomez and Morticia Addams in MGM's animated "The Addams Family" movie.
Nick Kroll will voice Uncle Fester; Chloe Grace Moretz will voice Wednesday Addams; "Stranger Things" star Finn Wolfhard will voice Pugsley Addams; Bette Midler will voice Grandmama and Allison Janney will voice the family's archnemesis, Margaux Needler.
The animated action-comedy will follow the creepy and kooky family as they face off against a crafty reality-TV host while also preparing for their extended family to arrive for a major celebration, Addams-style.
"Sausage Party" filmmaker Conrad Vernon and Greg Tiernan will direct from a screenplay by Matt Lieberman based on the characters created by Charles Addams.
Vernon will produce along with Gail Berman and Alex Schwartz. Andrew Mittman, Kevin Miserocchi and Joe Earley will executive-produce, with Tabitha Shick overseeing the project on behalf of MGM.
"Greg and I have always been fans in past versions, so when we set out to make this movie, we were excited to do something new," Vernon said in a statement. "With that in mind, I drew from the brilliantly original Charles Addams 'New Yorker' cartoons for the look of the film and decided to tell the story of how Gomez and Morticia meet, find their house and start their family."
"The Addams Family" is set to hit theaters Oct. 11, 2019.
(SD-Agencies)