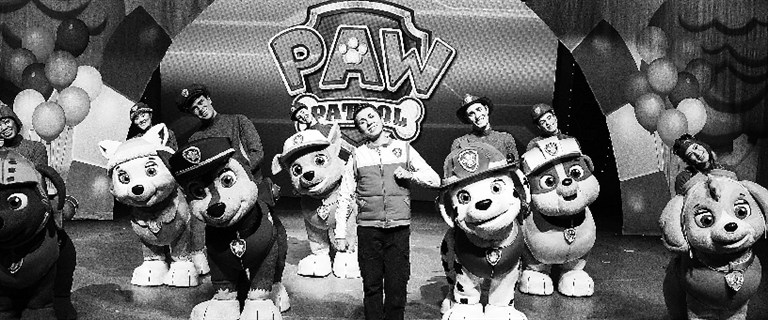 Coming soon, Paw Patrol's mission is to entertain local children, with its beloved characters visiting Shenzhen for several performances.
Titled "Paw Patrol Live: Race to the Rescue," the action-packed and music-filled production is based on Canadian preschool series "Paw Patrol."
The series focuses on a boy named Ryder who leads a pack of search and rescue dogs known as the Paw Patrol. They work together on missions to protect the shore-side community of Adventure Bay. Each dog has a specific set of skills based on a real-life profession, such as a firefighter and a police officer. They all reside in doghouses that can transform into customized vehicles when necessary. They are also equipped with backpacks called "pup packs" that contain tools that relate to the pups' jobs.
Chinese version: 7:30 p.m., June 28-July 1; June 30 also at 10:30 a.m., 3 p.m.; July 1 also at 10:30 a.m.
English version: 3 p.m., July 1
Tickets: 180-580 yuan
Venue: Shenzhen Poly Theater, intersection of Wenxin Road 5 and Houhaibin Road, Nanshan District (南山区后海滨路与文心五路交界处深圳保利剧院)
Metro: Line 2 or 11 to Houhai Station (后海站), Exit E
(SD News)