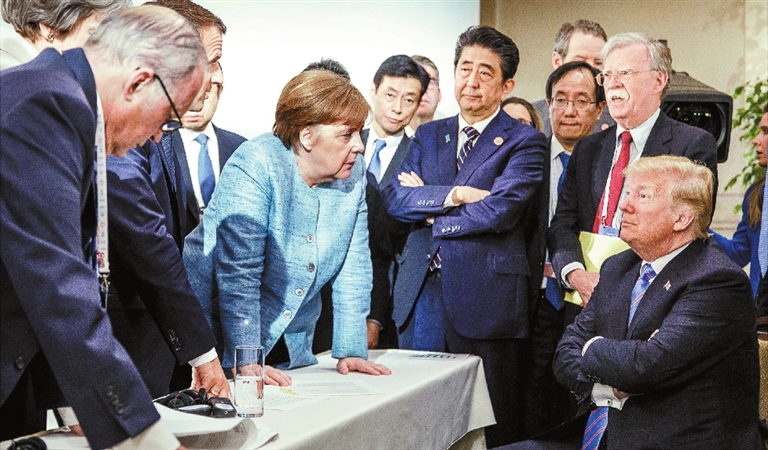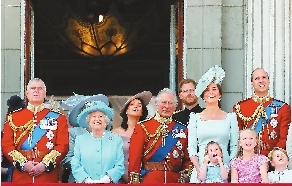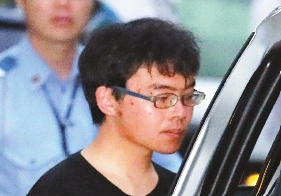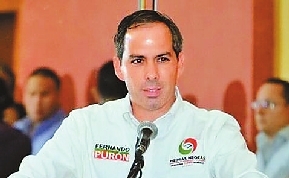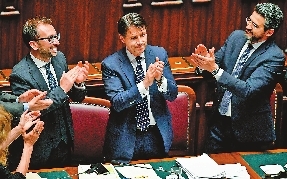 Germany, France blast Trump over G7 U-turn
German Chancellor Angela Merkel speaks to U.S. President Donald Trump during the second day of the G7 meeting in Charlevoix city of La Malbaie, Quebec, Canada, on Saturday. Germany and France on Sunday sharply criticized Trump's decision to abruptly withdraw his support for a G7 communique, accusing him of destroying trust and acting inconsistently.
Queen Elizabeth celebrates 92nd birthday
In another milestone for American Duchess Meghan Markle, the newest member of the royal family has made her first appearance alongside Prince Harry to celebrate Queen Elizabeth's official birthday at Trooping the Color on Saturday.
The Duke and Duchess of Cambridge, along with their children Prince George and Princess Charlotte, and the Duke and Duchess of Sussex, paid tribute to Her Majesty on Saturday at the annual birthday parade as the nation celebrated the monarch's* 92nd birthday. Her actual birthday is April 21, but the country always celebrates in June.
Knife attack on Japan bullet train leaves 1 dead
A knife attack on a Japanese bullet train near Tokyo left one passenger dead and two others injured, police said on Sunday, as they arrested a suspect who was on top of a man lying unconscious.
Police said they apprehended* Ichiro Kojima, 22, after the train made an unscheduled stop on Saturday at Odawara station west of Tokyo following an emergency call that there was a knife-wielding man. The Nozomi train was heading to Osaka from Tokyo.
Mexican politician seen killed on surveillance video
The death of Coahuila state's Fernando Puron on Friday night brought the number of candidates or politicians killed since the launch of Mexico's electoral campaign in September to 112, according to the consulting group Etellekt. Puron was the first candidate running on the federal level to be killed.
Puron's Institutional Revolutionary Party confirmed his death, which was recorded on black and white surveillance* camera footage that soon circulated* on social media.
Italy populists win Senate confidence vote
Italy's new populist government won the first of two votes of confidence needed to start governing after its leader denounced* Europe's "failed" immigration policy and warned that his Cabinet would renegotiate Italy's fiscal obligations so it can help struggling Italians.
The 5-Star-League alliance secured 171 votes in favor from parliament's upper chamber, well beyond the minimum needed to pass.
Three Gulf Arab states pledge US$2.5b to Jordan
Three Gulf Arab states pledged US$2.5 billion in aid to Jordan on Monday in an effort to stabilize the U.S.-allied kingdom as it faces its worst protests in years over government austerity plans that include tax increases.
The money from Kuwait, Saudi Arabia and the United Arab Emirates will go toward a deposit in Jordan's central bank, cover World Bank guarantees for the kingdom, offer budget support and finance other development projects.(SD-Agencies)SD-Agencies