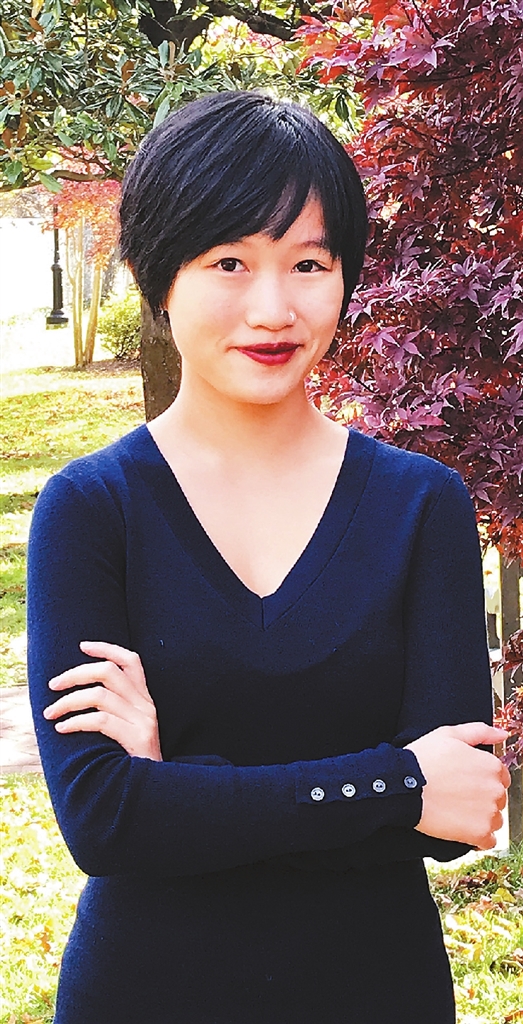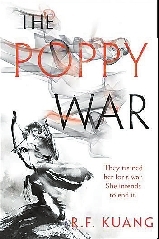 美美国华人学霸写小说
鼓励青少年了解中国历史
Not a single copy of "The Poppy War" was left, even for Rebecca F. Kuang (匡灵秀) herself, after a signing event at BookCon 2018 in New York City early this month.
A total of 300-plus copies were sold in a single day. That was a pretty good record for the debut novelist, who just graduated from Georgetown University's School of Foreign Service.
The historical fiction tells the story of 20th century China — the opium wars, the Sino-Japanese war and the Nanjing Massacre — in an alternate fantasy setting.
The novel centers on Rin, a dark-skinned war orphan who strives to escape her fate by rising into the highest echelons of the finest military academy in the Nikara Empire. Tutored by the renegade Master Jiang, she leads the fight against the invading Mugenese.
Kuang told the press that she wrote the book to draw attention to China's historical issues that have not been traditionally represented either in Western fiction or in classrooms. "People have forgotten the fact that China was one of the allied powers and fought on the allied side during WWII," said Kuang.
This painful episode in history is deeply tied to Kuang's family. The young author who moved with her parents to the United States from China at the age of 5 still pays visits to her father's hometown in Hunan Province from time to time.
"When I visited my father's home village, you can see the bullet holes in the walls left by Japanese evaders during WWII. That's a history that has stayed with them," Kuang said. "This sort of inter-generational trauma and this suffering haven't really been given voice to."
Writing a book about China for an audience that is largely Western is a challenging job, Kuang said. "I have to straddle the line between just writing a book for a Chinese audience and also explaining some things so that they can be understood by a Western audience," she said.
"You have to use shortcuts to indicate what you mean so that they feel more familiar. Sometimes it's annoying because some of it feels like cultural reductionism. It really is a balancing act."
Kuang finds this is an uphill battle. Authors would be told by publishers that "Asian stories won't sell," or they don't need to publish another Asian author.
"They think that all Asian stories are the same, and that's not true. Not even all Chinese stories are the same. But they just sort of categorize everything into one box, one diversity box, and that's not fair."
Yet this battle has seen small victories, thanks to the previous hard work of authors of Chinese descent, Kuang said.
"I'm lucky because I'm riding the coattails of people like Cindy Pan and Ken Liu who broke those barriers for the first time and proved that Chinese fantasy does sell," Kuang said.
Kuang will be heading to the University of Cambridge next fall to do her graduate studies.(Xinhua)