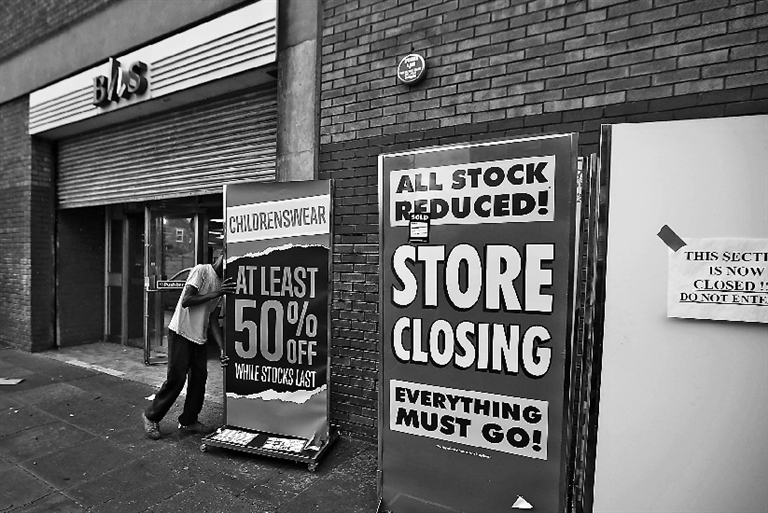 A PARTNER at PricewaterhouseCoopers (PwC), who audited the accounts of collapsed department store chain BHS, has been fined 500,000 pounds (US$668,000) and banned from audit work for 15 years and PwC has been fined 10 million pounds after a two-year inquiry in which they admitted misconduct, the U.K. Financial Reporting Council (FRC) said Tuesday.
The fines would be reduced by 35 percent to 6.5 million pounds for the auditing firm and 325,000 pounds for Steve Denison for agreeing to an early settlement, the FRC said.
Denison left the auditor this month after a near 33-year career there, according to his LinkedIn profile.
The FRC launched an investigation into the PwC audit in 2016, a year after it signed off BHS as a "going concern" and billionaire retailer Philip Green sold the loss-making group for 1 pound.
"We recognize and accept that there were serious shortcomings with this audit work and that it is important to learn the necessary lessons," PwC said in a comment.
"We are sorry that our work fell well below the professional standards expected of us and that we demand of ourselves."
The failure of BHS, a 180-store chain, was the biggest collapse in the British retail industry since the demise of Woolworths in 2008. It prompted intense scrutiny.
BHS' pension deficit had ballooned to 571 million pounds by the time the retailer went into administration in April 2016, a figure based on what an insurance company would pay if it were to buy out the funds. About 11,000 jobs were lost.
Last year, Green paid 363 million pounds to BHS' pension schemes. (SD-Agencies)