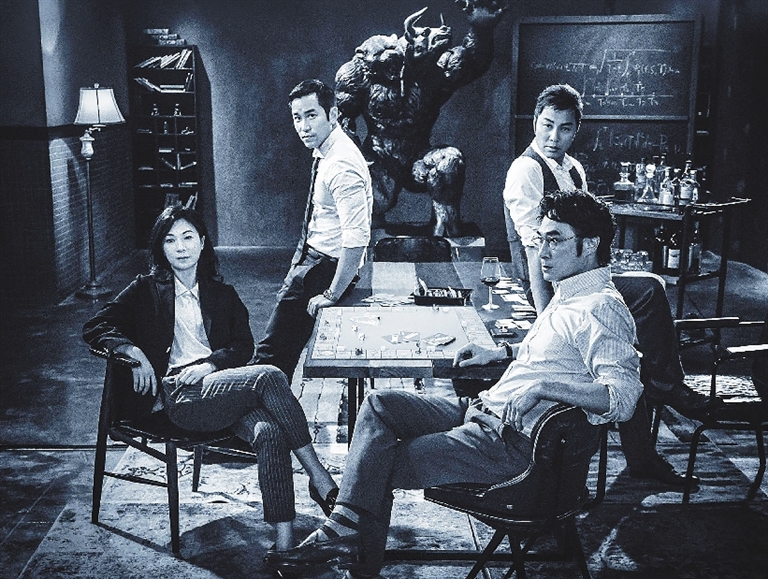 HONG KONG singer and actor Andy Lau's first project as television producer, "The Trading Floor," will have its fifth, and final, episode streamed on qq.com this weekend.
Co-produced by Tencent Penguin Pictures and Fox Networks Group Asia, the Hong Kong miniseries, a finance-themed thriller, premiered May 24 and aired weekly.
Directed by Wong Kwok-keung and starring Hong Kong actor Francis Ng, Taiwanese actor Joseph Chang and mainland actress Yu Nan, the series scores at 8.2 out of 10 on Douban, a Chinese review website for film and television. The high ratings and positive reviews are mainly attributed to convincing performances by the stars and numerous plot twists.
"It's a hard topic to do," said Lau when the series was premiered May 24. "The Trading Floor," which has only five episodes, is set in the backdrop of Asia's financial market in the past 20 years. "There are not many Hong Kong television dramas about this topic, so it's something we must do."
According to earlier Hong Kong reports, Lau said that due to the drama's intricate topic, it took them three years to prepare for it. "The themes in Hong Kong television are not as broad as the United States. It takes a lot of time to balance each role and to find actors. Whether it would be successful or not, I will continue to produce it," he said.
On the show's miniseries format, Ng said he enjoyed the length. "Sometimes a movie is too short to tell an entire story, but in a five-episode series, you will be able to develop the plot and characters more, even though no filler dialogues can be found in this series."
Internet users have called for the second season of the series although no future plans have been revealed yet.
"We hope that this will serve as a good example for Chinese TV shows industry in the future," said Jeff Han, vice president of Tencent Penguin Pictures and general manager of video content cooperation department of Tencent Video, in an earlier statement.
"With its innovation in storytelling and multi-layered characters, we truly believe 'The Trading Floor' will have great appeal to global drama viewers and create a new dimension for the Asian television production industry," said Lau.
(SD News)