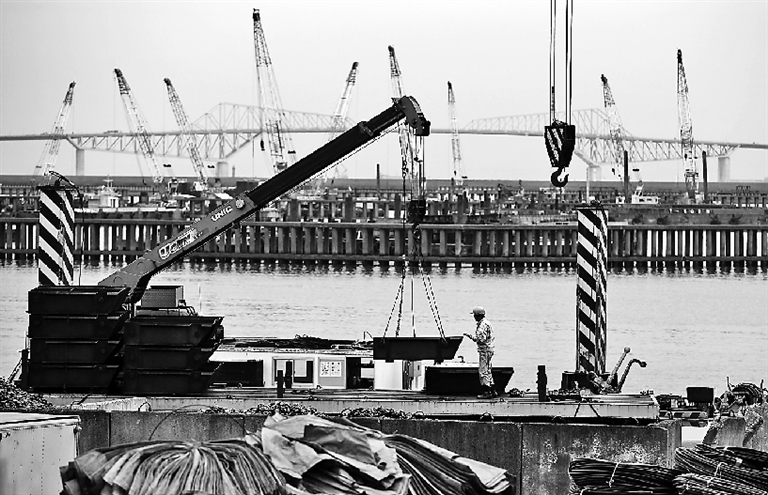 JAPAN'S exports rose in May at the fastest rate in four months thanks to increased shipments of cars, car parts and semiconductor equipment, a sign that global demand is gaining strength.
Exports rose 8.1 percent in May from the same period a year ago, more than the median estimate for a 7.5 percent annual increase expected by economists in a poll. In April, exports grew an annual 7.8 percent.
Exports are likely to continue to grow thanks to increased demand for manufacturing equipment, cars and car parts, but Japan's trade surplus with the United States makes it a potential target for U.S. President Donald Trump's protectionist policies.
Japan's exports to the United States rose 5.8 percent year on year in May, faster than a 4.3 percent year on year in April, due to higher shipments of car parts.
Imports from the United States rose 19.9 percent year on year as imports of U.S. aircraft and coal grew.
As a result, Japan's trade surplus with the United States fell 17.3 percent year on year to 340.7 billion yen (US$3.08 billion), the lowest such surplus since January 2013.
The decline in the trade surplus with the United States is unlikely to exempt Japan from White House criticism as President Donald Trump's administration raises tariffs to lower the U.S. trade deficit and combat what it says are unfair trade policies.
Trump is pushing ahead with hefty tariffs on US$50 billion in Chinese imports, and China's Ministry of Commerce has said it would respond with tariffs "of the same scale and strength," sparking fears of a full-blown trade war.
(SD-Agencies)