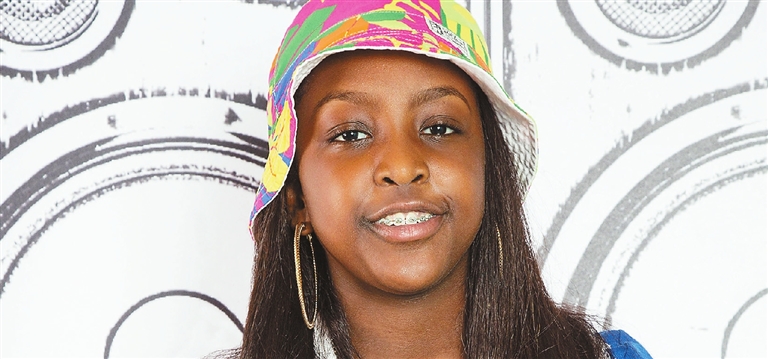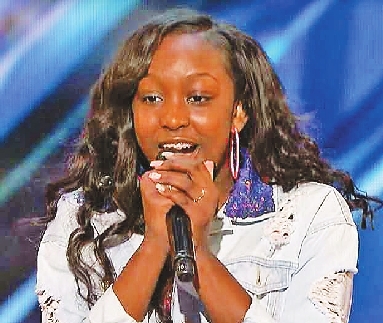 9岁发唱片,14岁登上选秀舞台,说唱少女凭反枪支暴力歌曲吸睛
Flau'jae makes her debut on "America's Got Talent" on May 29 and became a fan favorite.
At just 14 years old, this young rap protege, daughter of rapper Camouflage, is already making her mark and growing her fanbase.
She performed an original song about her father, and along with showing she has heart and skills, she delivered a powerful message about gun violence with lyrics like, "if he woulda put that gun down, then he woulda been here right now."
With a promising career, Flau'jae's father was shot and killed in 2003 at the age of 20, which is why Flau'jae is aiming her rap skills at a good cause.
Hailing from Savannah, Georgia, Flau'jae released her first album in 2013, "Y'all Know Flau'Jae," at just 9 years old. She has been mentored by the likes of Master P and Birdman, both friends of her late father.
Although Flau'jae never met her father, she knows him through his music. She believes he would be proud that she's carrying on his legacy.
"I always listen to my father," she says. "My dad has really inspired me. He died for the music. For someone to love it and be passionate enough to die for it is an inspiration. It shows me there's always hope in any situation. There is even hope in a dark situation."
Living up to her father's legacy is both a blessing and a burden.
"That can be a lot of pressure on a kid," he mother Kia Jones says. "He's never been able to help her with her music to get as good as she is."
Flau'jae was already writing poetry when she began rapping.
Even if the rap career doesn't work out, Flau'jae has plenty of other talents to fall back on. She's a straight-A student at Bible Baptist School and also excels at sports, especially baseball and basketball.
"I have lots of talents that I would love to pursue," Flau'jae says. "I would like coaching an NBA team, or being a musician that raps about it. I'm a leader. I want to inspire people. If I do that, the sky is the limit."
Flau'Jae's social media presence is growing. Currently, she has more than 400,000 followers on Instagram and another 14,000 on Twitter.
The judges of "America's Got Talent" gave her a four-way standing ovation and unanimously sent her through to the next round.
(SD-Agencies)