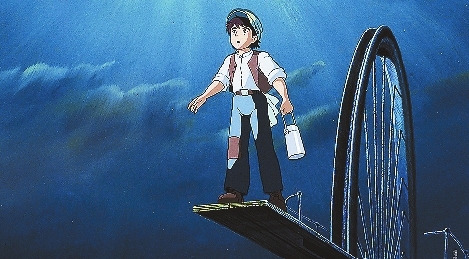 Japanese movies "Doraemon: Nobita's Secret Gadget Museum" and "Castle in the Sky" will be screened free of admission at Shenzhen Book City's Bao'an Store.
"Doraemon: Nobita's Secret Gadget Museum" is a 2013 anime film and the 33rd "Doraemon" film. In the movie, Doraemon and friends look for a famous thief after he steals Doraemon's bell.
"Castle in the Sky" is a 1986 animated adventure film written and directed by Hayao Miyazaki. It follows the adventures of a young boy and girl attempting to keep a magic crystal from a group of military agents while searching for a legendary floating castle.
"Castle in the Sky" has a strong influence on Japanese popular culture with the "Laputa Effect" comparable to "a modern day monomyth for Japanese genre films and media." It has influenced various anime, such as the series "Nadia: The Secret of Blue Water" (1990) and "No Game No Life" (2014), which references the film in episode 5. Game designer Hironobu Sakaguchi cited Laputa as an inspiration behind his "Final Fantasy" video game series, particularly citing it as an influence on the series' airships.
"Castle in the Sky" also influenced a number of animated films from Disney and Pixar, such as "Atlantis: The Lost Empire "(2001), "WALL-E" (2008) and "Up" (2009).
Time: 7 p.m., June 22 ("Doraemon"), 29 ("Castle")
Venue: 3/F, Shenzhen Book City's Bao'an Store, Zhongxin Road, Bao'an District (宝安区中心路深圳书城宝安城三楼)
Metro: Line 11 to Shajing Station (沙井站), Exit C
(SD News)