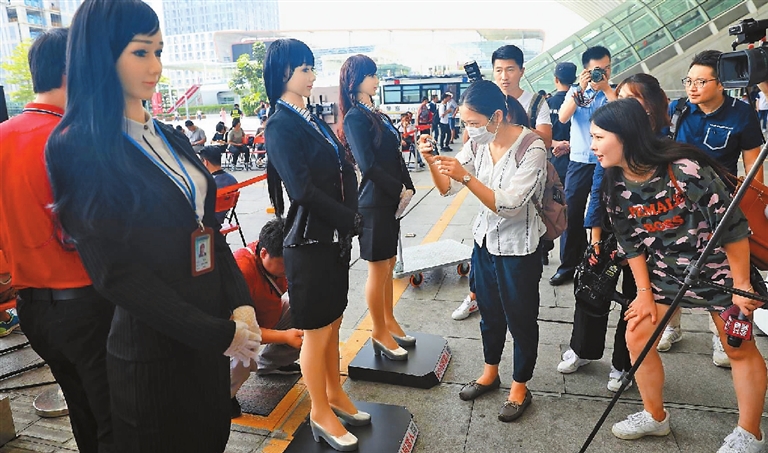 Han Ximin
ximhan@126.com
THREE drug traffickers were sentenced to death and another four were sentenced to death with a two-year reprieve by courts in Shenzhen yesterday, the International Day Against Drug Abuse and Illicit Trafficking.
The Shenzhen Intermediate People's Court and district courts handed down the verdicts in open trials on 51 defendants in 34 drug-trafficking cases yesterday. Two of them got life in jail and nine others got jail terms of more than five years, according to the verdicts.
Since last June, Shenzhen courts have handled a total of 1,682 drug-related cases, accounting for 7.84 percent of criminal cases.
A total of 2,176 defendants were convicted and 634 of them were given sentences ranging from five years to death.
Shenzhen police have seized 10.4 tons of drugs since June last year.
During the past 12 months, local police have uncovered nearly 2,600 drug cases and detained more than 3,300 drug dealers, the municipal bureau of public security said yesterday.
Deng Guangsheng, head of the narcotics control department under the public security bureau, said police have intensified the fight against drugs since June last year.
Police also raided four drug production factories and there was a 70-percent drop in the number of drug cases uncovered in other cities but originating from Shenzhen.
Local narcotics control authorities also offered 3.35 million yuan (US$511,300) in rewards for tip-offs leading to the uncovering of 447 drug cases.
Nationally, a total of 660,600 criminal suspects were arrested in 536,704 drug-related cases between January 2013 and April this year, said China's top procuratorate yesterday.
The Supreme People's Procuratorate (SPP) also said that local procuratorates prosecuted 741,260 suspects and 597,608 cases for drug crimes during this period.
"China's crackdown on drugs has seen positive results, while there are still a large number of drug cases and suspects," said Huang Weiping, an official with the SPP.
"The number of crimes related to new types of synthetic drugs — mainly crystal meth, yaba [a stimulant composed of methamphetamine and caffeine] and ketamine — has been rising rapidly in recent years, and suspects tend to commit the crimes at a noticeably younger age," Huang said.
Procuratorates in China have taken several measures to boost the country's fight against drugs, including providing anti-drug education in communities and rural areas, as well as releasing information about anti-drug progress via new media.
In a written instruction Monday, President Xi Jinping called for winning the war on drugs in the new era.
Xi ordered cracking down on drug-related crime, focusing on key regions, busting drug-making and trafficking networks, investigating drug gangs and their protectors, and dealing with the root causes of drug proliferation.
In December 1987, the U.N. General Assembly adopted a resolution to observe June 26 as the International Day Against Drug Abuse and Illicit Trafficking. Activities in China to mark the day this year are themed "Healthy life, green and drug free."