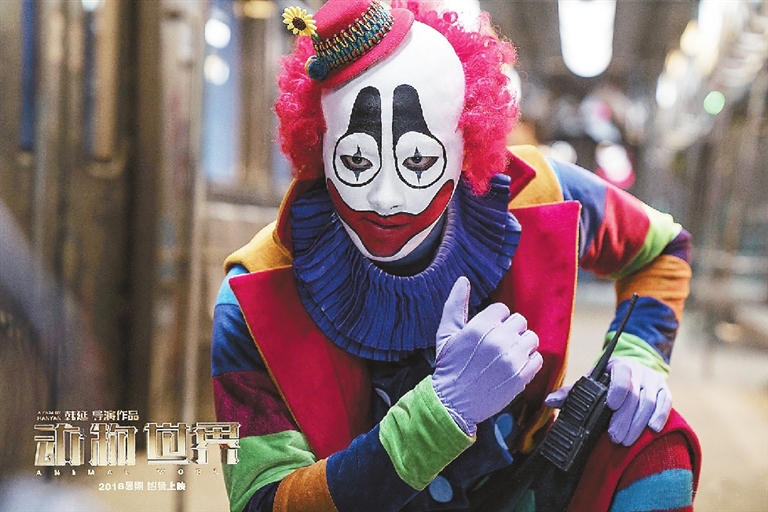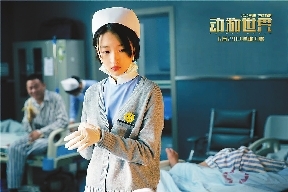 Starring: Li Yifeng, Michael Douglas, Zhou Dongyu, Cao Bingkun, Wang Ge, Su Ke Director: Han Yan
IF the contestants in "The Hunger Games" had been forced to kill each other by playing rock-paper-scissors instead of with bows and arrows, they might have earned a place at the gaming tables of "Animal World."
Drawing equally from the altered-reality universes of comic books and video games, "Animal World" is an exciting if disjointed mash of ideas and emotions. When it finally settles down to business on board a sinister ship called Destiny, the tale turns into a risk-it-all gambling fantasy that is surprisingly gripping.
Opening the Shanghai International Film Festival with a punch, its florid special effects budget raises the stakes for Han Yan, the young director whose award-winning tragi-comedy "Go Away Mr. Tumor" was China's Oscar hopeful in 2015.
This is a rare case of a Chinese film adapted from a Japanese manga, and if positive box-office results are delivered, it could open floodgates of new material for idea-strapped Chinese producers. "Animal World" is actually the second big-screen adaptation of Nobuyuki Fukumoto's comic, following a well-received 2009 Japanese version, "Kaiji: The Ultimate Gambler," and a 2011 sequel. The current film ends on a note that leaves the door open for a part two.
When Zheng Kaisi (Li Yifeng) is introduced as a disheartened floor entertainer in a clown suit at a gaming arcade, he seems to be suffering from a full-on superhero complex. Rapidly cross-cutting between the regular-guy Zheng and his evil-looking clown persona, Han puts the audience on a puzzling trail. Is the protagonist human or superhuman?
In the first of several big action scenes, Zheng morphs into a leering killer clown along the lines of the Joker, with two comically colored swords carried on his back. The people around him on a subway car transform into gooey animal-like monsters that spurt syrupy blood when hit by the clown's martial arts attacks.
These are soon revealed as the violent fantasies of an impotent teenager, taking place in Zheng's head as he sits in a hospital ward visiting his mother, who has been in a coma for years. He has become acquainted with young nurse Qing (Zhou Dongu of "Soul Mate") but hasn't the money to pursue her. In fact, it's she who loans him the cash to pay for his mom's care.
The stakes are upped when Zheng's childhood pal Li Jun (Cao Bingkun), a real estate agent, proposes a sure-fire deal that will pay off his debts with the hospital. All he has to do is sell the family apartment. The contract is signed with a devilish-looking blond alien type, who of course cheats on the deal. This propels the story into another edge-of-the-seat action scene, a car and motorbike chase through city streets at night.
It's another of the hero's fantasies, however; in reality, he has been taken to meet the boss of bosses, a Mephistophelian Michael Douglas, who makes him an offer he can't refuse. To pay off the interest on the astronomical debt he has incurred by signing the contract (close your eyes on logic here), he must participate in a game.
He wakes up and finds himself branded with a number, in the company of similar desperadoes who will play against him in a death match.
Zheng positively blooms in this macho death environment. It is mentioned that his late father was a math teacher, and with a cool head he forms a trio with the traitorous Li Jun and a newfound follower to amass a certain type of card. Li rises to the occasion, every inch a hero who uses his real brains rather than his fantasy brawn to save his soul in a genuine surprise ending.
The whole offbeat cast has something to add to the proceedings. Though he doesn't have that much screen time, Douglas reappears throughout the story at intervals, a satisfying puppet master who sets the rules and expects the worst of human nature. Speaking English to everyone else's Mandarin, he's humorous without being facetious and scary in his cynicism.
The movie is now being screened in Shenzhen. (SD-Agencies)