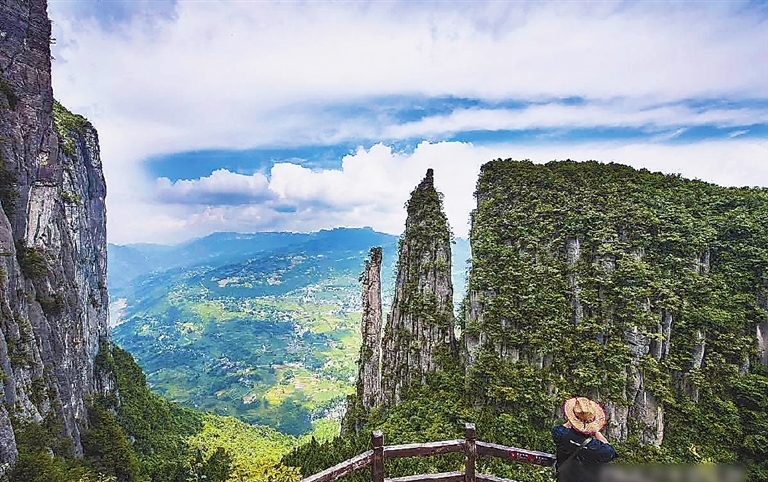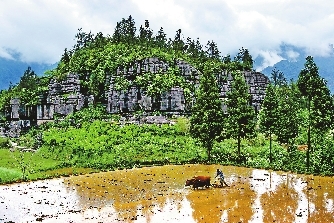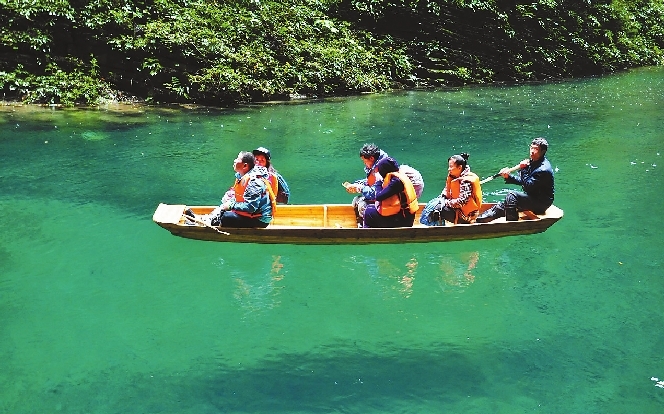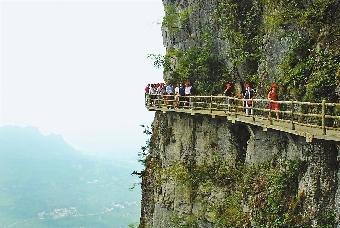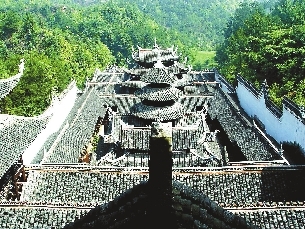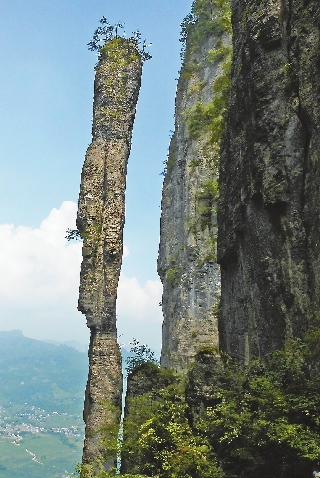 THE 30th parallel north passes through or nearby countless world wonders, such as the Qiantang River famous for its tidal bore in China, the Hanging Garden of Babylon, the Dead Sea bordered by Jordan to the east, Bermuda in the North Atlantic Ocean and the ancient Maya civilization, to name just a few. When this imaginary line passes through Hubei in China, another wonderland emerges.
Enshi Tujia and Miao Autonomous Prefecture, a green oasis located in the mountainous southwestern corner of Hubei Province, has been rated as "the most beautiful wonderland in China" by CNN and "The most beautiful place in China" by Chinese National Geography. As a tourist attraction included on the World Heritage List, it has become more and more popular recently.
Enshi Grand Canyon
Located in Enshi Tujia and Miao Autonomous Prefecture, the national 5A-rated tourist attraction reaches 108 kilometers in length and consists of 11 attractions including a forest park, steep mountains, spectacular waterfalls and exciting attractions. Besides, it features karst landforms, including over 200 karst caves, which are spectacular.
Unlike karst landforms that normally have either precipices or peak clusters, Mufu Grand Canyon has both. Precipices may sink along the sides of the peak clusters or rise high above peaks. No other land formations like this exist in other parts of the world.
Qing River
The Qing River, which literally means the "Pure River," is a tributary of the Yangtze River in Hubei Province of South-central China. The Qing River headwaters originate at Tenglong Cave near Lichuan City, in Hubei's southwestern corner. The river is 423 kilometers long.
The Qing River has been praised as a lyrical poetry, graceful songs and pleasant paintings. It is also the mother river of Tujia ethnic people.
The sea of cloud ascending from the Qing River to bathe the lofty canyon looks like a soaring dragon, winding for hundreds of miles.
The attraction area of the Qing River in Enshi is 87 kilometers in length, starting from Fenshui River in Enshi to Shuibuya in Badong County. This part, consisting of three gorges, namely Honghua Gorge, Qianshui Gorge and Hudie Gorge, is the most beautiful and primitive section of the Qing River.
A trip through this section features picturesque landscapes with strange-shape peaks and waterfalls. The stilted buildings and the rural sights of Tujia ethnic people are another highlight of the trip.
Sumadang Scenic Area
Located in Lichuan, Sumadang is 1,500 meters above sea level. Covering an area of 20 square kilometers, it enjoys the spectacular Cidonggou Grand Canyon on one side, a vast forest on another side, and the biggest meadow in Central China, Qiyue Mountain, on the other side.
Today, Sumadang is the most primitive village for Tujia ethnic people, home to less than 500 inhabitants. With a mild climate where there is no chilly winter or hot summer, the place is nicknamed a natural air conditioner in summertime and known as a great place to live.
Pingshan Canyon
The Pingshan Canyon is most famous for its pure water. The water area here is called "Glass Sea" because it is so pure that it looks transparent like glass.
Once rated by CNN as "The most beautiful place in China," the Glass Sea is praised as China's Semporna. Taking a boat here will give you an illusion of floating in air.
Xiaoxi Ancient Village
Apart from wonderful natural scenery, Enshi is also home to many unique ancient villages, and Xiaoxi Ancient Village is definitely one that is worth mentioning.
Xiaoxi means "brook" in Chinese, which means a seasonal river. The village is located in Erguan Stockade of Shengjiaba Town in southwestern Enshi. It's home to the most intact and largest-scale folk houses group including stilted buildings.
The curling smoke rising from the stilted building complex, the hundred-year-old stone bridge which has weathered a time-honored history, the ancient route for transporting salt, and the tranquil family of tea garden are four important features of this village.
(Chen Xiaochun)