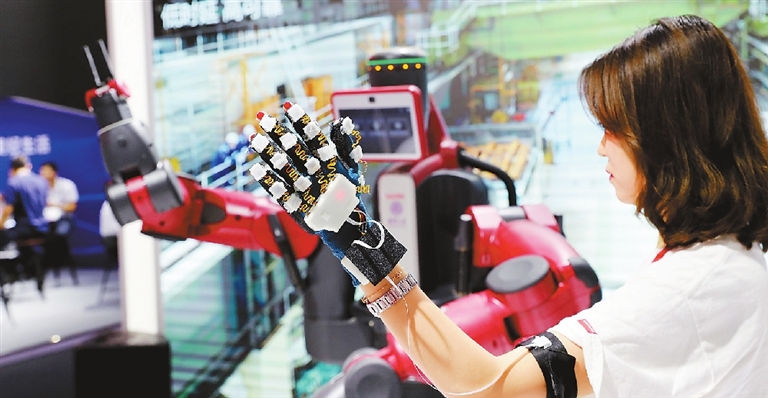 THE number of China's artificial intelligence (AI) enterprises has surpassed 4,000, and more than half of them are at the startup stage, Science and Technology Daily reported Monday.
As of May 8, China's AI enterprises totaled 4,040 and Beijing's Zhongguancun, known for its concentration of tech firms, has become an AI innovation center in the country, according to a white paper released by the Beijing Municipal Commission of Economy and Information Technology.
The white paper, titled "Beijing Artificial Intelligence Industry Development," showed China's AI industry saw a boom between 2015 and 2016.
Beijing has built up an AI competitive industrial cluster covering all industries, and has a big lead in related policies, an atmosphere of innovation and entrepreneurship, capital environment, software R&D and patent protection, said You Jing, vice director of the software department under the commission.
The number of AI enterprises in Beijing reached 1,070, accounting for 26 percent of the country's total. In China, a total of 1,237 AI enterprises obtained venture investments, among which 431 companies, 35 percent of the total, were located in Beijing.
Meanwhile, 56.9 percent of Beijing's AI enterprises have yet to receive the frist round of financing, showing more than half are still in the start-up stage with potential in innovation development.
According to the white paper, the top five AI-advantage sectors are smart health care, smart home, smart city, smart retail and self-driving vehicles.
Based on information in a guideline released by the State Council in July, the value of China's AI industry will exceed 1 trillion yuan (US$150.81 billion) by 2030. (China Daily)