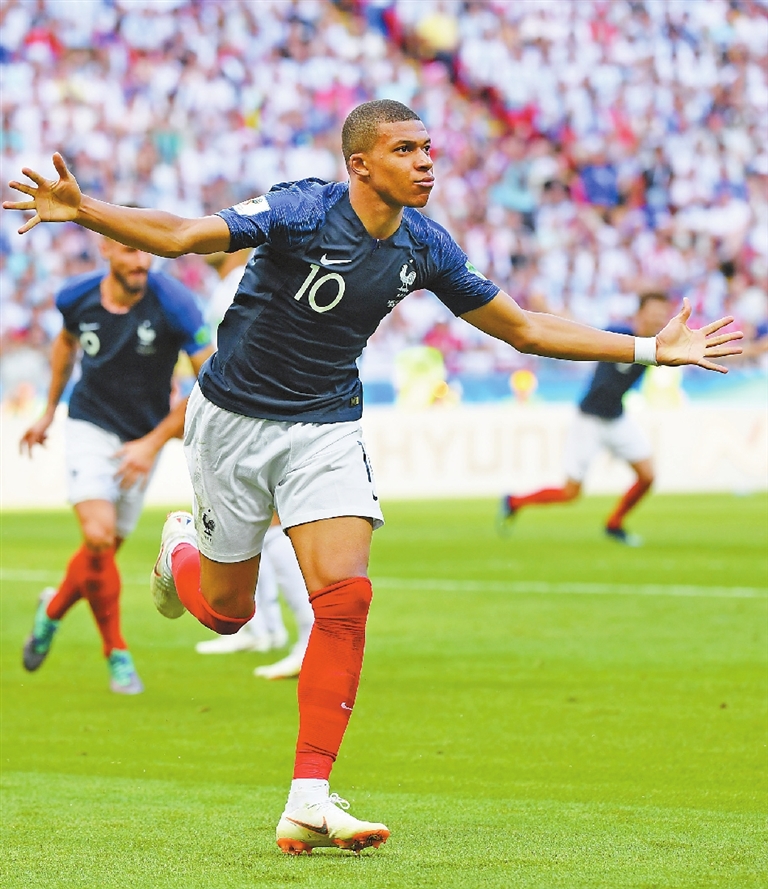 A lot has happened in a short space of time for Kylian Mbappe.
At 19, the French striker became the youngest player since Pele in 1958 to find the back of the net in the knockout phase of the tournament, while some pundits were quick to compare him with former Brazil forward Cristiano Ronaldo.
His devilish pace and clinical finishing have certainly made him a player to be feared in Russia. Having improved steadily since his professional debut in 2015, Mbappe has already scored three goals in three starts at the World Cup.
It is the latest step in a remarkable rise for a player who was celebrating passing his French high school exams just three summers ago.
In less than two years he has become a double Ligue 1 title winner and a regular for France and Paris St-Germain, for whom he is expected to sign permanently this summer for 180 million euros (US$210 million).
A sporting family
The young Mbappe was determined to follow in the footsteps of his "brother" Jires Kembo, who was raised by the Mbappe family after moving to France from what is now the Democratic Republic of Congo, and who went on to become a professional.
Mbappe began playing as a 4-year-old and it was only a few years later that it became clear he had an extraordinary talent.
"Kylian was very quickly spotted and in local tournaments he sort of became the 'starlet.' He is a boy who has never been anonymous, never just one player among many others," explained Ilyes Ramdani, who came up against Mbappe on the pitches of the Paris suburbs and is now a journalist.
"Physically, he was much more frail and slender, but he was just as talented on the ball, and he had this exceptional ability in one-on-one situations that I have never seen since. He has progressed, obviously, but you get the impression that he is still the same kid today."
Mbappe was mollycoddled by parents heavily involved in the local community and sporting scene — his father Wilfried is a coach at AS Bondy; his mother Fayza is a former handball player. They helped nurture his career along from the French national football center at Clairefontaine to the Monaco academy and now PSG and the national team. (SD-Agencies)