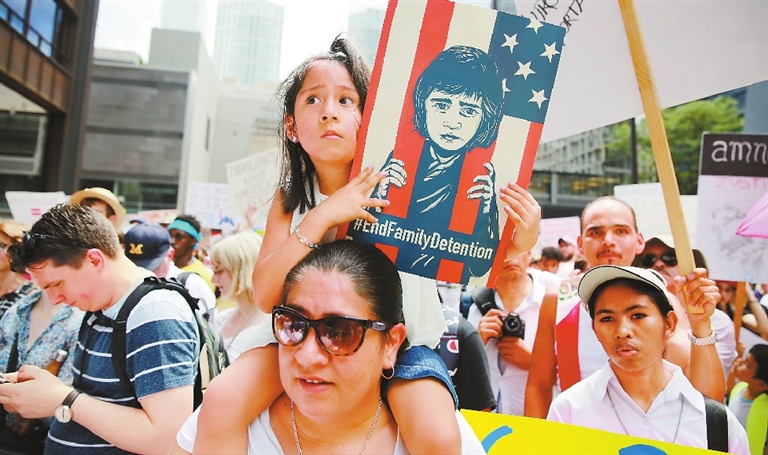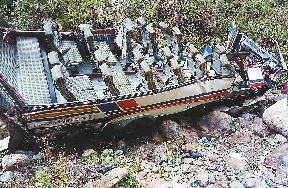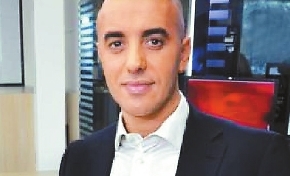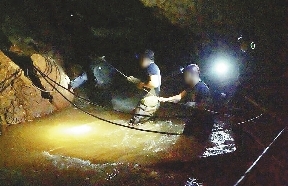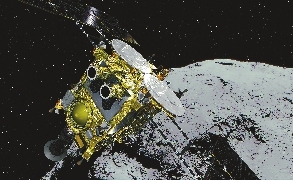 Thousands march against US immigration policy
People participate in the "Families Belong Together" rally at Daley Plaza in Chicago, the United States, on Saturday. Thousands of demonstrators marched in cities across the United States on Saturday against President Donald Trump's hardline* immigration policy and to demand the immediate* reunification* of families separated at the border with Mexico.SD-Agencies
48 killed as bus plunges into gorge in India
At least 48 people were killed on Sunday when an overcrowded bus plunged off a mountain road into a gorge in northern India, officials said.
Chief Minister of Uttarakhand state Trivendra Rawat said the bus fell into a 213-meter-deep gorge in the Himalayan foothills. He said about a dozen other people were injured and hospitalized.
Police official Manoj Kumar said rescuers recovered 48 bodies from the accident site.
Career thief flees French jail by helicopter
A notorious* career thief who was once France's most-wanted man pulled off a daring jailbreak* on Sunday, fleeing a prison in the Paris area by helicopter, officials said.
Redoine Faid, 46, broke out of the prison in Reau in the city's southeastern suburbs within minutes, helped by a number of heavily-armed men, sources close to the case said.
He fled with three accomplices*, according to the sources. The helicopter was later found in a northeastern suburb of the French capital, they said, adding that a police search has been launched across the entire Paris region.
Rainfall hampers rescue for children stuck in cave
Rescuers struggled to drain a flooded cave in Thailand on June 27 where 12 children and their soccer coach have been trapped for days, as monks chanted* prayers for the boys.
The young soccer players, aged between 11 and 16, have been stuck in the Tham Luang cave in northern Thailand since June 23 after monsoon rains blocked the main entrance.
Hundreds of rescue workers worked overnight to install high-pressure water pumps to reduce flooding in the cave, but it was a losing battle as rains continued to fall.
Japan space probe reaches asteroid
A Japanese probe has reached an asteroid* 300 million kilometers away to collect information about the birth of the solar system and the origin of life after a more than three-year voyage through deep space.
The Hayabusa2 probe settled into an observation position 20 kilometers above the Ryugu asteroid, officials from the Japan Space Exploration Agency (JAXA) said on June 27.
"We have confirmed the arrival of Hayabusa2 at the Ryugu asteroid," JAXA said in a statement.
Putin, Trump to meet in Finland on July 16
Russian President Vladimir Putin and his U.S. counterpart Donald Trump will hold a summit in Finland's capital Helsinki on July 16, the Kremlin said on Thursday.
White House Press Secretary Sarah Sanders also announced the arrangement in a statement. The two leaders will discuss bilateral relations and a range of national security issues, the White House statement read.(SD-Agencies)