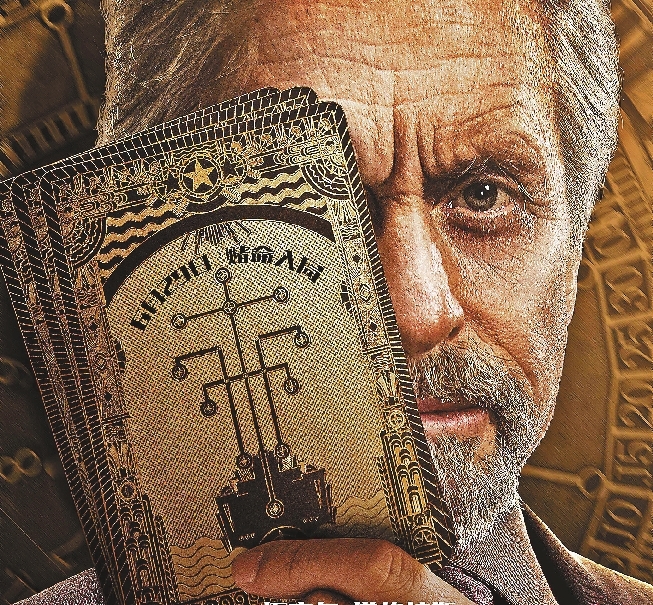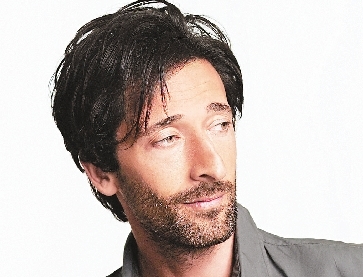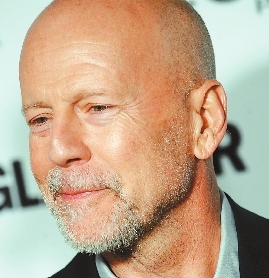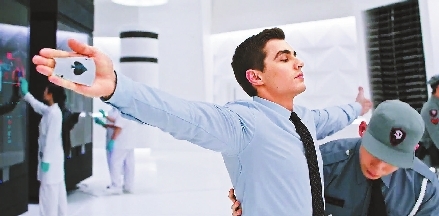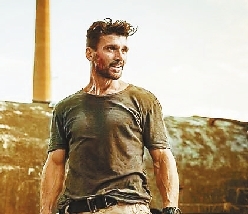 IT is a journey to the west — specifically China — for Hollywood talent.
American actors are heeding the call to get a headstart on others in the booming Chinese movie market by inking deals to appear in Chinese productions targeting primarily the Chinese market.
The latest example is the presence of Oscar winner Michael Douglas in "Animal World," which is now topping the Chinese box office.
He plays a villain in the thriller from Beijing-based studio Enlight Media. Adapted from a Japanese comic book, the movie — which stars pop idol Li Yifeng and A-list actress Zhou Dongyu — netted US$38 million over the weekend, kicking off China's summer blockbuster season.
Once, the biggest Chinese movie stars, such as action superstar Jackie Chan and director John Woo, went east to the United States to further cement their standing globally.
According to The Hollywood Reporter, the tide has now turned the other way.
Michael Pitt, whose track record includes television crime series "Boardwalk Empire" (2010 to 2014), was cast in Wanda Pictures' comedy "Detective Chinatown 2" (2018), which earned US$544 million in China.
Frank Grillo, seen in the 2016 blockbuster "Captain America: Civil War," provided the bad-guy menace in "Wolf Warrior 2" (2017), China's biggest smash hit at US$870 million.
Coming up: Bruce Willis and Adrian Brody in "Unbreakable Spirit," a China Film Group big-budget release about the Japanese bombing of Chongqing in World War II.
Hollywood stars have appeared in big Chinese-themed films before — most notably Christian Bale in Zhang Yimou's period action-drama "Flowers of War" and Matt Damon in Legendary Entertainment's now-legendary flop, "The Great Wall." But in those films, both U.S.-China co-productions initiated by American producers in the hopes of bridging the world's two biggest markets, the Hollywood casting was justified as a necessary ingredient to help the films win an audience outside of China. In the new wave of crossover castings, the blockbusters are targeting Chinese audiences exclusively, with U.S. stars picked for their skills or their appeal to fans in Shanghai, Beijing and Guangzhou.
While Hollywood movies continue to reign in China, they are subject to an annual quota, leaving the field wide open to domestic releases to hit the jackpot too. But investors — aware that cinemagoers, spoilt by choice, are increasingly demanding higher standards — know that they cannot cut corners. Hence, production budgets have hiked.
The first "Detective Chinatown" film cost US$15 million in 2015, but its 2018 sequel was made for more than US$60 million.
A movie also needs other talent and Hollywood has an ample supply. With more money at their disposal, Chinese movie-makers are also tapping professionals from cinematographers to special-effects specialists.
"There aren't enough below-the-line professionals in China to meet the demand of the market and the growing number of domestic productions," Jonah Greenberg told The Hollywood Reporter. Previously head of CAA China, he now runs his own production company in Beijing. "If you're a Chinese producer, studio or film financier and you want a department head with real experience, then you probably will need to look elsewhere because there just aren't enough to go around here."
"I really felt like the lone wolf in the beginning," says former Hollywood director Renny Harlin ("Die Hard 2," "Cliffhanger"), who came to Beijing four years ago to direct the Jackie Chan action film "Skiptrace" and never left. "But now it's not uncommon at all to run into Hollywood cinematographers, production designers or VFX supervisors in Beijing."
After "Skiptrace" earned US$141 million in 2016, delivering Harlin his first hit in a decade, the Finnish director decided to fully relocate from Los Angeles to the Chinese capital. He has since directed two more Chinese features — "Legend of the Ancient Sword" for Alibaba; "Bodies at Rest" for Wanda — both due for release later this year. Other A-list international directors, such as Alfonso Cuaron, have expressed interest in making Chinese films. Veteran animators including Rob Minkoff ("The Lion King") and Oscar winner Glen Keane ("Dear Basketball," "Aladdin") are currently developing projects for the country's emerging animation studios.
As any Hollywood film worker — aspiring or established — will attest, there are fewer opportunities on large-scale theatrical films in Los Angeles than ever before. With television, streaming platforms and mobile entertainment presenting unprecedented competition for audience attention, the U.S. movie landscape has largely bifurcated between huge-budget tentpoles and small-budget comedies and horror films, along with the increasingly scarce assortment of indies.
Notes Harlin: "Some veteran professionals from Hollywood have realized that if they still want to see their work on the big screen, China is one of the few great options."
Europe is also beginning to benefit from China's upsurge.
"The cost of everything in China is becoming absolutely insane — not only stars but technical people too," notes Italian filmmaker Chistiano Bortone ("Coffee," 2017), who serves as managing director of Bridging the Dragon, a Beijing- and Berlin-based filmmakers association dedicated to forging ties between the European and Chinese film industries.
Bortone notes that China is beginning to tap Europe's deep pool of artistic and professional filmmaking talent in the same way that Hollywood has for decades.
"After all, let's not forget that many of the greatest cinematographers originally came from Europe," Bortone says. "Now China is saying, let's not wait for them to become very expensive in Hollywood; let's just go to the source."
"It's like the world is turning the other way around," he adds. "In the past, we were outsourcing to China for cheap labor. Now, in the film business at least, they are coming to Europe to do exactly the same thing."
(SD-Agencies)