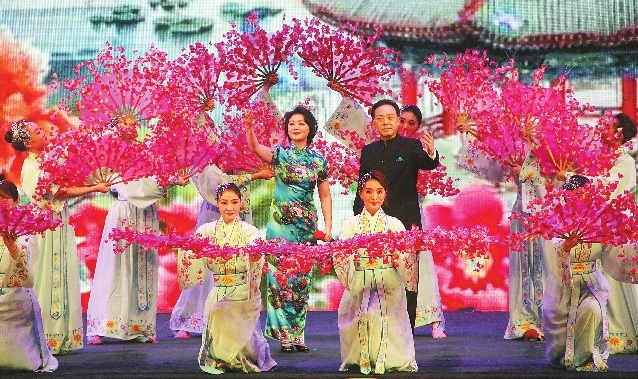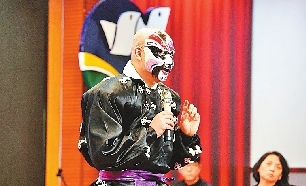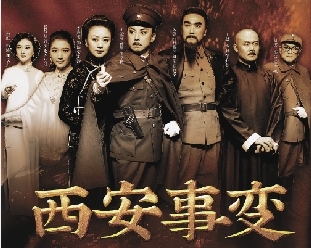 Cao Zhen
caozhen0806@126.com
THE First Troupe of China National Peking Opera Company, China's top-notch Beijing opera troupe, visited Shenzhen to showcase their distinguished talents at the inaugural Futian Beijing Opera Art Festival.
"The Unofficial Biography of Taizhen," "Xi'an Incident" and "Taking Tiger Mountain by Strategy" were staged at Shenzhen Grand Theater in Luohu District. With financial support from Futian District's special funds for promoting cultural and sports development, the cheapest ticket to a show was an affordable 50 yuan.
Co-organized by the Publicity Department of the Futian District Committee of the CPC (Culture and Sports Bureau), Futian Public Culture and Sports Development Center and AC Orange, the festival opened June 13 at Futian Auditorium with a selection of classic Beijing opera routines by esteemed performing artists Yu Kuizhi, Li Shengsu and more.
Yu, a leading artist playing the "lao sheng" (old man) role, is the artistic director of the China National Peking Opera Company, while Li, a "dan" (woman) performer, is the director of the company's first troupe.
Yu and Li headlined in "The Unofficial Biography of Taizhen," a romance between imperial concubine Yang Yuhuan (719-756) and Emperor Xuanzong of Tang (685-762), and "Xi'an Incident," which depicts the 1936 political crisis that took place in Xi'an prior to the War of Resistance Against Japanese Aggression.
"The Unofficial Biography of Taizhen," which debuted in 1925 by Beijing opera master Mei Lanfang (1894-1961), is among the representative Mei school repertoire, which is renowned for its smooth and poised style.
Other renowned artists presented modern Beijing opera "Taking Tiger Mountain by Strategy." Debuted in 1958 by the Shanghai Peking Opera Company, it is based on the 1956 novel "Tracks in the Snowy Forest" by Qu Bo, which in turn is based on the real-life story of an incident in 1946 involving reconnaissance team soldier Yang Zirong who disguised himself as a bandit to infiltrate a local gang, eventually helping the army overthrow them.
"Beijing opera, with content based on rich Chinese history and folklore, combines music, literature, dance, fine arts and acrobatics," said Li. "In addition to the shows, we also visited three schools in Futian District early this week, giving an introduction to the basics of Beijing opera to students."
With a history of more than 200 years, Beijing opera is one of China's main traditional drama forms and is on the UNESCO intangible cultural heritage list. The preservation and development of Chinese culture has long been called for. According to Li Jie, director of Futian Public Culture and Sports Development Center, an exhibition of Beijing opera props, costumes and videos is being held at Futian Cultural Hall's Dream Works outlet in the Jingtian area during the festival.