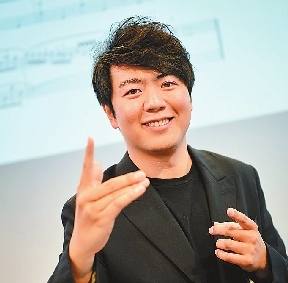 THE Third Lang Lang Shenzhen Futian International Piano Festival will be held in Shenzhen at the end of April next year, and over 10,000 free tickets will be offered to the public.
Residents can apply for the free tickets via the official WeChat account of the Culture and Sports Bureau of Futian District (WeChat ID: szftjsf) during the festival's duration next year, according to a report by Shenzhen Evening News.
The seven-day festival will feature more than 20 events including concerts, classes, forums and lectures.
Nine world-renowned pianists and piano educators will also be invited to give master classes.
Among Lang's guests are Gary Graffman, former director of the Curtis Institute of Music in the United States, and Zhu Yafen, a renowned piano educator in China who will be the honorary art director and chairman of the jury respectively. Both Graffman and Zhu were, at one point, Lang's instructors.
Lang is Shenzhen's "international goodwill ambassador" and one of several celebrities who signed a cooperation agreement with the Futian District Government.
A youth piano competition, expected to be one of the festival's highlights, will also be held. Many young pianists have risen to fame after participating in this competition. Some of them were offered hefty scholarships and many were admitted to prestigious conservatoires such as the Royal Academy of Music.(Yang Mei)