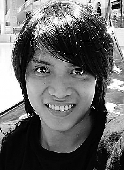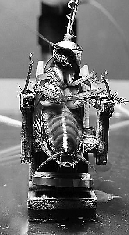 AN artist has stirred up a frenzy on social media after executing a cockroach in a mini electric chair.
Sculptor Gabriel Tuazon snared the pest when it flew in through a window at his home in Pasig, the Philippines, on Wednesday morning.
He spent two hours rigging up a mini wooden chair connected to battery wires and a light bulb before strapping the roach down with a metal lid on its head.
Gabriel then filmed himself flicking the switch to send a current through the insect's body, which began twitching as the electricity killed it.
But the artist was branded a torturer by commentators online who condemned the stunt as animal cruelty.
Manuel Malingo wrote: "How can anybody think that this is acceptable. Every living creature has feelings. This is animal cruelty and it should not be allowed."
Josef Dasco commented: "We're so cruel to other animals. Good thing we turned out to be humans. But what if we became the cockroaches?"
Despite the backlash, Gabriel was unrepentant about the electrocution.
He said: "I opened my window because it was hot and the cockroach came in. He wasn't supposed to come inside.
"It all started when a cockroach entered my room. I was supposed to hit it with an object, but felt gross at the idea because I might dirty my working table.
"I trapped it alive using a plastic. And so the ideas came pouring in." (SD-Agencies)