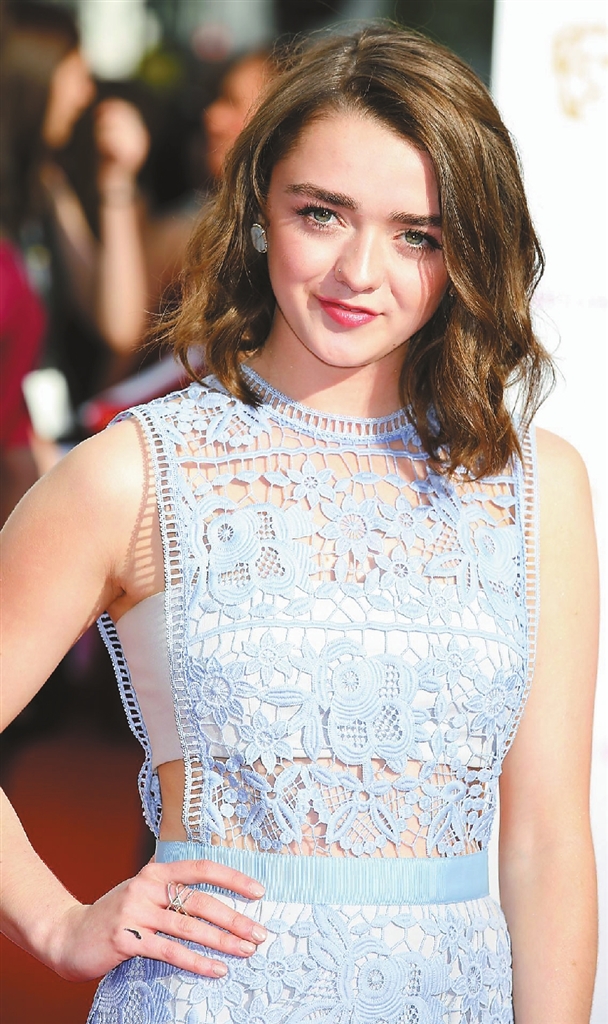 Maisie Williams, the actress who plays Arya Stark in "Game of Thrones," has said goodbye to the fantasy show, which will air its eighth and final season in 2019. Williams posted a photo of bloody white shoes with cuffed dark jeans on her Instagram on Saturday, captioning it as her last day playing Stark.
"Goodbye Belfast. Goodbye Arya. Goodbye Game of Thrones. What a joy I've had. Here's to the adventures to come #lastwomanstanding #barely #immasleepforthenextfouryears #justkiddingidontsleep," the caption read.
Some fans have commented on the potentially-cryptic hashtag "#lastwomanstanding," wondering if it's a spoiler for the series finale.
The speculation comes along with "Game of Thrones" actress Lena Headey's own comment, calling Williams a "queen."
Like many of her fellow castmates, Williams had begun to accept the reality that "Game of Thrones" is coming to an end. That realization has left the 20-year-old actress with mixed feelings. "It's nerve-racking because it's been my safety blanket," she said in an earlier interview.
It's a far cry from her beginnings on the show, when the 12-year-old Williams juggled school and acting, and eventually had to get homeschooled. "When I was younger, I had a job and I was working, but I was very young. But as I got older, my friends started working, so I didn't see [my job] as any different to them."
To that end, Williams has kept her private life pretty private, including her relationship with boyfriend Ollie Jackson, all so she can "live as normal a life as possible."
As "Thrones" begins to wind down, Williams is looking forward to the future, whatever it holds. "It's been my entire career, but it's exciting to know that I can really shake my career and do what I want to do."
Williams is poised for success. Aside from a starring role in the "X-Men" spinoff "The New Mutants," she also lent her voice to the animated comedy "Early Man," which will be out in theaters later this month. She plays a Bronze Age vendor named Goona.
Her costars include Hollywood heavyweights Tom Hiddleston and Eddie Redmayne, the latter of whom Williams fondly recalled working with: "We were in the booth together and he was so free and energetic. It gave me confidence. It was nice to work with him. He brought me out of my shell a little bit."
"I was thrilled to be a part of it," she said of "Early Man." "I think my nephew might start thinking I'm cool now! That's all I want from him. I'll be like, 'That's me!' But he probably won't believe me!"
(SD-Agencies)