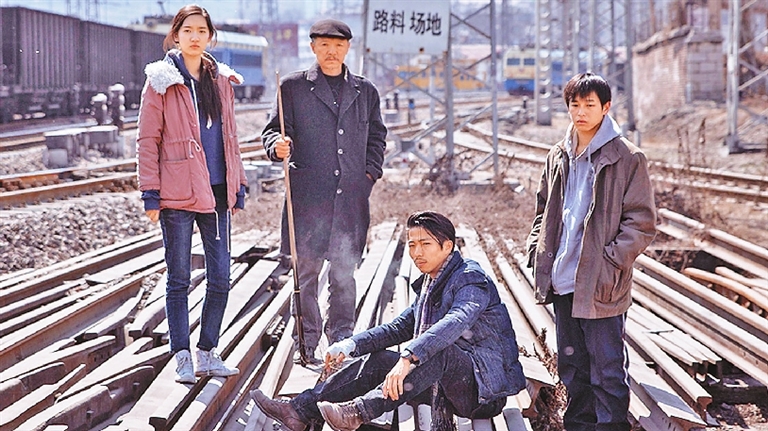 YOUNG director and writer Hu Bo's posthumous film, "An Elephant Sitting Still," will be the opening movie at the 12th FIRST International Film Festival in Xining, Qinghai Province, later this month.
Festival organizers announced that the four-hour film will have its domestic premiere July 21 at the festival. Lead actor Zhang Yu and cinematographer Fan Chao are set to speak with the audience after the screening.
Sure to be remembered as a landmark in Chinese cinema, this intense and heartfelt epic is the first and the last feature directed by Hu, who committed suicide in October 2017 at age 29, reportedly due to work-related pressure. The Beijing Film Academy graduate previously directed two award-winning short films and published two collections of short stories before he took his own life.
"An Elephant Sitting Still" tells the story of a single suspenseful day from dawn to dusk in a small town in North China. The film follows four characters struggling with their daily lives of financial hardship and social malaise. They pin their hopes for salvation on a story they hear about an elephant in the far-north Chinese outpost of Manzhouli. The animal, as the story goes, sits in a zoo and refuses to eat or move, as if trying to deny its own existence; for the four characters, this seems to echo their own alienated existence.
The film was screened at the Berlin International Film Festival in February this year, and was granted a Special Mention by the jury of the GWFF Best First Feature Award in addition to winning the FIPRESCI Prize of the International Forum of New Cinema by the International Federation of Film Critics in Berlin.
Hu presented his script at the FIRST Film Festival in 2016 and won famous Chinese film director Wang Xiaoshuai's nod to back the film. However, it is reported that Wang suggested Hu to cut the movie into a two-hour production for cinema release while Hu refused to cut a minute. It is yet unknown when the four-hour version will get a nationwide cinema screening.
Launched in 2005 by the Xining Municipal Government and the China Film Critics Society, the FIRST International Film Festival aims to discover and exhibit emerging films all across the globe. From July 21 to 30, a total of 38 films will enter the competition section, while another 16 films will have public screenings.
(SD-Agencies)