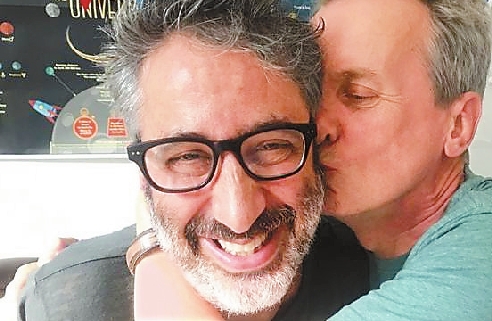 AFTER a heart-breaking week for English football fans, "Three Lions" is number one on this week's official singles chart.
It's the first time in chart history a song has scored four spells at number one with the same artist line-up.
The original 1996 version had two one-week stints whilst the 1998 re-work had a three-week spell.
With over 1.6 million copies sold since its release, the anthem is also one of the U.K.'s best-selling singles ever.
Radio 1's chart show host Scott Mills said, "England gave us everything at this World Cup. The whole country got swept away with it.
'"Three Lions' being the official number one shows how we really got behind our amazing team."
"'Three Lions' killed off the football anthem quite conclusively," David Baddiel said two years ago.
"There were a few attempts after 1996 but no one managed it. And that's because it is the best football anthem of all time."
But even the comedian was taken aback by the sheer success of "Three Lions" this week, 22 years after it first topped the charts.
And it's hard to stress how difficult it was for the song to reach the summit again.
Recently-introduced chart rules penalize songs that are more than three years old, meaning they have to be streamed twice as many times to achieve the same "sales" as current hits.
But "Three Lions" smashed through those restrictions — a testament to how its message of hope-against-the-odds is reflected in every international match England has ever played.
The song was written for Euro 96 by Ian Broudie of "The Lightning Seeds" together with comedians David Baddiel and Frank Skinner.
(SD-Agencies)