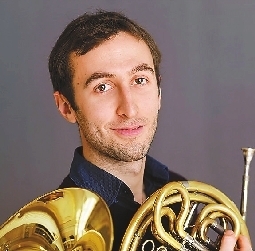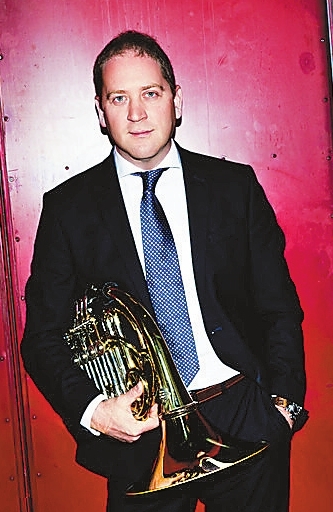 Debra Li
debra_lidan@163.com
BETWEEN Sunday and Tuesday, more than 200 students of horn instruments from around China will gather in town for a rare opportunity to learn from masters and hone their musical skills.
Organized by the Shenzhen Symphony Orchestra (SZSO), the first local horn festival will offer lectures, concerts as well as one-on-one instruction at master classes.
Han Xiaoguang, principal hornist with the Singapore Symphony Orchestra, will serve as artistic director of the event. SZSO principal horn player Xu Yiqi has signed on as executive director.
Lecturing during the event will be British classical horn player Martin Owen, South Korean players Lee Seok-jun and Kim Young-yul, French hornist Bertrand Chatenet, as well as Chinese musicians Man Yi, Gu Cong, Li Bin and Guan Yue.
Owen, born in 1973, is regarded as one of Europe's leading horn players, appearing as a soloist and chamber musician around the world. He currently holds the position of principal horn at the BBC Symphony Orchestra. Having served as principal horn of the Royal Philharmonic Orchestra for 10 years, he was contracted as principal horn of the Berlin Philharmonic in 2012.
His repertoire includes concertos by Mozart, Richard Strauss, Schumann, Messiaen, Britten, Elliott Carter, Oliver Knussen and Thea Musgrave. Besides numerous recordings of classical music, Owen has performed on over 300 movie soundtracks, including "Star Wars," "Harry Potter," "Gladiator" and "Pirates of the Caribbean" films.
Owen is also a fellow of the Royal Academy of Music and visiting teacher at institutions including the Hans Eisler Berlin and USC and UCLA in Los Angeles.
South Korean hornist Lee is a professor with Korea National University of Arts, besides serving as principal horn player for the Seoul Youth Philharmonic Orchestra, Bucheon Philharmonic Orchestra, Dusseldorf Chamber Orchestra in Germany and KBS Symphony Orchestra. Deemed as one of the best Korean musicians today, Lee was featured in the "KBS-FM Korean Musicians" album.
Chatenet, born in 1990, is a soloist who has performed with major orchestras such as the Stuttgart Radio Symphony Orchestra, the Stuttgart Philharmonic and the orchestra of the State Opera of Bavaria. He was appointed as principal horn of Konzerthaus Berlin last year.
Owen, Lee and Chatenet will give solo recitals during the festival, as will Chinese lecturers at a joint concert.
On Tuesday evening at the closing concert of the event, students who excel during the courses will be given a chance to perform alongside the masters.
Subsidized by Shenzhen government funds, the event will roll out at the venue of SZSO in Luohu District.