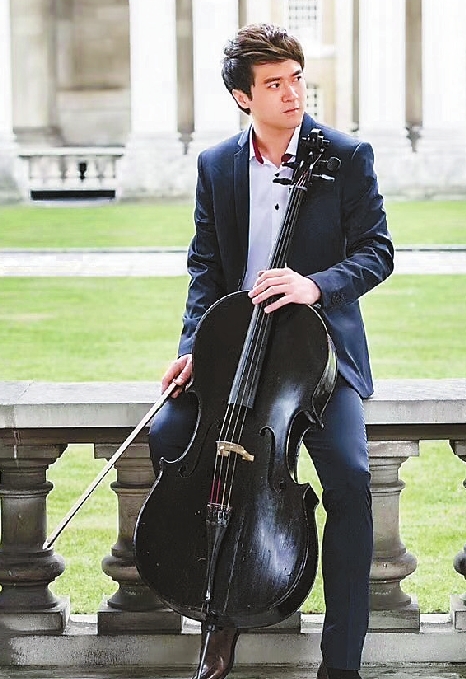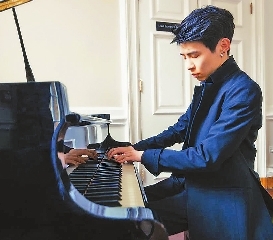 Young Chinese cellist Zhang Hong and pianist Xu Hanxiang, who both graduated from Royal College of Music in Britain, will present Franck's "Cello Sonata in A Major," Saint-Saens' "The Swan," Massenet's "Meditation," Bruch's "Kol Nidrei" and Schumann's "Fantasy" and "Romance."
Franck's "Cello Sonata in A Major" was arranged by cellist Jules Delsart from Franck's "Violin Sonata in A Major" and has been one of the beloved sonatas in the cello repertoire. The original violin version is one of Franck's best-known compositions and is considered one of the finest sonatas for violin and piano ever written. It is an amalgam of his rich native harmonic language with the classical traditions he valued highly, held together in a cyclic framework.
"Meditation" is a symphonic intermezzo from the opera "Thais." The original violin version is considered to be one of the greatest encore pieces, with world-class violin soloists such as Joshua Bell, Sarah Chang, Anne-Sophie Mutter, Itzhak Perlman, David Garrett and Maxim Vengerov having performed the piece as soloists with major orchestras throughout the world. Cellist Yo-Yo Ma and pianist Kathryn Stott have recorded a version for cello and piano also arranged by Delsart. Flautist James Galway, euphoniumist Adam Frey and trumpeter Sergei Nakariakov have also performed and recorded separate versions on their respective instruments, each with orchestral accompaniment.
"The Swan" is one of the 14 movements from "The Carnival of the Animals," a humorous musical suite. The piece evokes the swan elegantly gliding over the water.
Time: 8 p.m., July 27
Tickets: 80-280 yuan
Venue: Xinqiao Culture and Art Center, 29 Gongyuan Road North, Bao'an District (宝安区公园北路29号新桥文化艺术中心)
Metro: Line 11 to Shajing Station (沙井站), Exit C
(SD News)