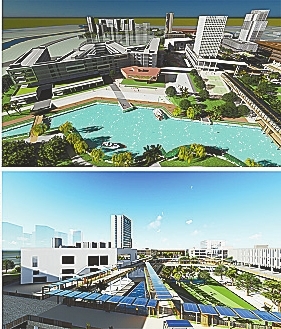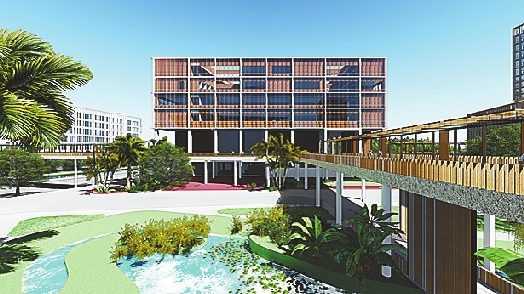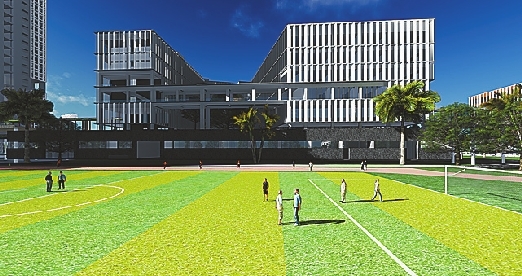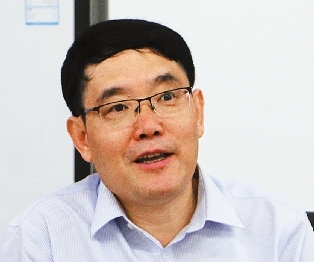 Editor's note
This is the second story in a series on experts and leaders of Shenzhen's higher institutions reviewing the achievements and looking into the future of the Greater Bay Area's talent strategies.
Yang Mei
yangmei_szdaily@163.com
WHEN an undertaking is in its infancy and aspiring to grow or even flourish within a short period of time, imitating mature forerunners and drawing from their experience through cooperation and partnerships is probably one of the most effective approaches it can take to reach its goals quickly.
Shenzhen Technology University (SZTU), still in preparatory stage, is such a fledgling who has realized the importance of global exchanges and partnerships with internationally renowned counterparts.
Global vision
As the city's third local university following Shenzhen University and Southern University of Science and Technology, SZTU aims to build itself into an international high-level university of applied sciences and technologies. In seeking this, it has been establishing partnerships with universities of applied sciences in Germany, Switzerland and the Netherlands since its genesis.
According to Professor Ruan Shuangchen, president of SZTU, currently the university has established extensive and in-depth partnerships with its German counterparts in cities like München, Nürnberg, Augsburg, Würzburg and Regensburg.
"We have inked detailed cooperation agreements with our German universities of applied sciences in terms of teaching schemes, talents cultivation plans, laboratory construction, and exchange programs for faculty and students," said Ruan in an interview with Shenzhen Daily in the Pingshan campus April 11.
"Würzburg University of Applied Sciences is considering collaborating with us to launch a collaborative class at the College of Big Data and Internet named after Wilhelm Röntgen, a German mechanical engineer and physicist. Once opened, the class will admit around 25 students."
The president told the media that 20 leaders and professors of German universities have been invited to SZTU to give lectures and offer their suggestions regarding academic curricula and a faculty recruitment system. For instance, the university hired the retired president of Augsburg University of Applied Sciences to be the dean of the College of Urban Transportation and Logistics.
"SZTU plans to send over 200 students enrolled last year to Germany to study in exchange programs. We will continue to internationalize our global programs by setting up offices of global communications at Regensburg University of Applied Sciences and Würzburg University of Applied Sciences, which will offer more study, exchange and internship opportunities for students," Ruan said.
Ruan said that in the future the university will also seek partnerships with the Netherlands, Japan and Australia.
University-enterprise cooperation
Cooperating with enterprises was highly valued. According to Ruan, when it first began admitting students, the university held discussions with enterprises about student enrollment, talents cultivation schemes and internships and established a university-enterprise cooperation system. "We aim to produce high-caliber engineers and designers so we communicate with enterprises to learn what kinds of talents they want before enrolling students," he said.
According to the president, SZTU has signed cooperation agreements with 70 Shenzhen companies including Huawei, Shenzhen Metro, BYD and ZTO Express.
In these university-enterprises cooperations, the university will first collect problems facing the companies and then organize one instructor and several students to set up a research project to solve these problems.
The school also employs technicians from enterprises as part-time professors to give lectures, through which they can gain insight into which students may make good future colleagues.
The university also holds academic seminars at enterprises to educate workers on the importance of the universities of applied sciences.
Apart from working with local companies, SZTU is also seeking opportunities with German companies. "We have contacted a couple of companies in Regensburg, and the head of the education bureau of Freistaat Bayern has paid us a visit and has welcomed our students to intern at their local companies," Ruan said.
Ruan told the media that to encourage and promote cooperation with enterprises, SZTU requires every instructor to contact enterprises, seek opportunities for cooperation with enterprises and select students to conduct research projects. If instructors fail to meet these criteria, they will be terminated.
Talents cultivation and
faculty recruitment
With the aim of building SZTU into a high-level university of applied sciences and technologies, the university is committed to cultivating highly skilled and highly qualified engineers and designers who have both solid knowledge in theory and practical hand-on skills, Ruan said.
To fulfill this mission, SZTU sends students to German universities for study tours and internships on a regular basis so that they can observe Germany's engineering know-how and German professors' devotion to research first-hand.
"One of our students once studied under a professor of automation at Augsburg University of Applied Sciences to learn how to produce beer. The professor taught him not only textbook knowledge but also hands-on skills of making beer, from which the student benefited a lot," Ruan said.
Considering frequent and extensive exchanges with German universities, SZTU makes German language a compulsory course taught by German teachers. But students who find German too difficult can choose English, which is also a compulsory course. "I hope after two years of learning and practicing German, our students can at least communicate with German people," Ruan said.
As for faculty employment, SZTU draws on the experience of its German counterparts. Instructors must be doctoral degree holders and have work experience at enterprises. "We have professors and associate professors who have once worked for enterprises at our labs so they can fully devote themselves to lab work," Ruan said, adding that most faculty members of SZTU are required to have overseas backgrounds for the convenience of high-quality international communications.
Future outlook
According to Ruan, this year SZTU plans to enroll 500 students for six majors, namely, machinery manufacturing and automation, optical cable and lighting, IoT (Internet of Things) engineering, automobile service engineering, transportation and logistics as well as industrial design.
As a science and technology university, SZTU may face a gender imbalance problem; hence SZTU is also considering opening business major, which may draw more female students.
Still at the preparatory stage, SZTU is borrowing the land of a high school which is adjacent to its future campus. The president said buildings covering a total of 300,000 square meters are expected to be put into service by the end of July next year. A campus covering nearly 1 million square meters will be built by the end of 2020, which will be able to accommodate 19,000 students.