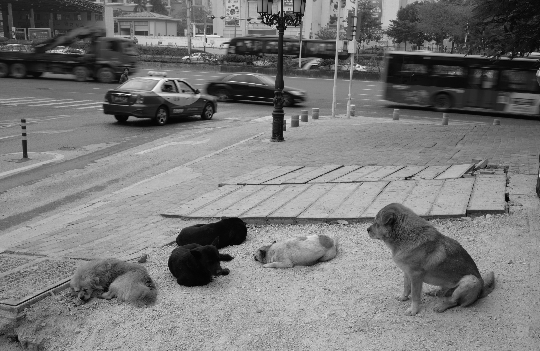 THE fake rabies vaccine scandal that was exposed recently has drawn a lot of attention from society, putting issues regarding the management of urban dogs into the limelight once again. Statistics show that from January to May, the number of dog bites in Shenzhen reached around 64,000, the Shenzhen Economic Daily reported yesterday.
In particular, March saw the largest number of people injured by dog bites, totaling 13,000. Although Shenzhen has issued regulations to standardize the management of dogs, dog attacks still happen from time to time.
In April last year, a man surnamed He in Luohu District was bitten by a Chow Chow in a housing estate. After the bite, the dog owner refused to take the injured resident to the hospital and refused to cooperate with an investigation.
As the dog owner refused to mediate, He brought a lawsuit against the dog owner to Luohu District People's Court. The two sides eventually reached an agreement, and the dog owner compensated He 9,000 yuan (US$1,327).
It is noteworthy that all mammals, including dogs, cats, foxes and bats, can be infected with rabies. Therefore, residents are advised to get a rabies vaccine even if the scratches don't bleed or a wound is merely licked by a cat or dog, according to experts from Shenzhen Center for Disease Control and Prevention (CDC).
Additionally, families that keep pets must regularly take their pets to the animal epidemic prevention department to receive free injections of animal rabies vaccines.
Family members should try to avoid intimate contact with pets such as dogs and cats, and those who have frequent contact with pets are advised to receive rabies vaccine injections on a regular basis.
Zhu Xiaofan, a dog trainer with more than 30 years of experience, said that since the weakest part of a dog is its nose, residents are advised to hit a dog on its nose if attacked.
Zhu also warned that residents should never beat a dog if it attacks because this will only cause it to attack even fiercer.
Nevertheless, both experts and residents have pointed out that the key to managing dogs rests with dog owners, who should keep dogs in a civilized manner. Parents should also teach their children not to touch dogs casually and to get the dog owner's permission first.
As to the management of stray dogs, the Animals Asia Foundation suggests that the publicity and education around dog-raising be strengthened, and the responsibilities and obligations of dog owners be clarified and stipulated, in order to reduce the number of stray dogs at the source. (Zhang Yu)