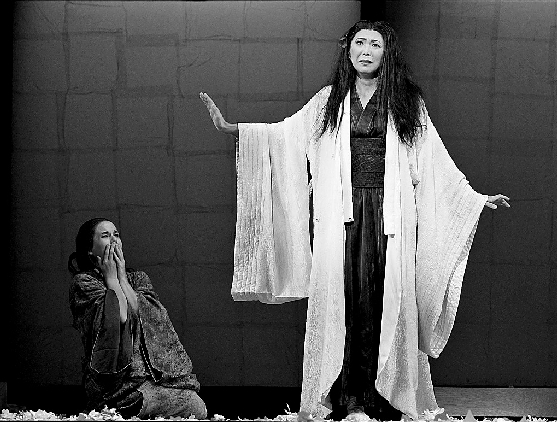 Opera Australia will present Puccini's classic opera "Madama Butterfly" in Shenzhen in October. China National Opera will sing the chorus and Chinese conductor Tang Muhai will wield the baton.
U.S. naval captain Pinkerton, fascinated by the exotic beauty of geisha Cio-Cio-San, marries her while visiting Japan. Cio-Cio-San, enthralled by his American ways and promise of a modern life in the United States, falls wholeheartedly in love with the stranger. But Pinkerton already has a foot out of the door, looking forward to the day he will marry "a real wife, a wife from America."
Years pass, and Cio-Cio-San waits faithfully for her husband's return. Long abandoned by her family, she is alone with her servant Suzuki, a living memento of her American love. She refuses all offers of marriage, singing of her great hope for the day Pinkerton will return. The faithful Suzuki tries in vain to convince her to abandon hope. But when his ship comes in, Pinkerton is not alone.
"Madama Butterfly" is filled with gorgeous music, from the lovers' first rapturous embrace to the intense finale. It features the aria "One Fine Day" and the humming chorus, along with Japanese and American musical themes. One of Australia's greatest theatrical minds, John Bell, directs this English-language production, complete with beautiful costumes and sets.
Time: 7:30 p.m., Oct. 19-20
Venue: Shenzhen Poly Theater, intersection of Wenxin Road 5 and Houhaibin Road, Nanshan District (南山区后海滨路与文心五路交界处深圳保利剧院)
Metro: Line 2 or 11 to Houhai Station (后海站), Exit E
(SD News)